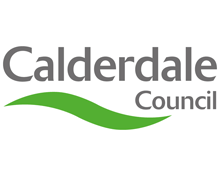 Calderdale Council has welcomed the latest Emmerdale storyline which is raising awareness of HIV.
In the popular ITV Yorkshire soap, middle-aged Val Pollard (played by Charlie Hardwick) has been diagnosed HIV positive after a holiday fling.
There are many myths and stigmas that still exist about HIV and the different ways it can be contracted, and the Council is urging people to get tested.
Calderdale Council's Director of Public Health, Paul Butcher, said:
"1 in 4 people living with HIV don't know they have it, and we need to get help to those in Calderdale that don't know. We're urging men and women who have ever had unprotected sex to get checked if they haven't already. It's a very quick and simple test and many living with HIV adapt with the help of local services like the Brunswick Centre and continue to live long, healthy, happy lives. It does mean facing difficult decisions and responsibilities but it's better to know and get treatment early. The sooner the better."
The Council's Cabinet Member for Health Inequalities, Cllr Simon Young, added:
"A high profile soap storyline which helps raise awareness of HIV is a welcome step forward in increasing understanding and helping to tackle the myths and stigma."
Emmerdale's Series Producer, Kate Oates, says:
"We thought it was important for a soap like Emmerdale to tell a story of what living with HIV today is like. A positive status does not have to change a person's life; and yet the dated stigmas surrounding HIV remain for so many – and we really want to bust through that. Seeing a woman like Val test positive is a reflection of the growing number of older men and women finding themselves exposed to the virus, and we couldn't think of a more accomplished actress than Charlie Hardwick to tackle the story."
Calderdale has a higher rate of late HIV diagnoses than England, meaning more people in Calderdale are checked for HIV far later than they should, leaving them at risk of serious illness.
Many still don't think it could happen to them and don't know the sexual history of their previous or current sexual partners. 62% of people surveyed in Calderdale were wrong about how HIV could be contracted. They didn't recognise that it can be contracted in all the following ways:
•        unprotected sexual intercourse
•        via breast milk from mother to baby
•        through sharing needles.
The most common way is through unprotected sexual intercourse. If you have ever had unprotected sex and haven't been checked, you can contact your GP or the Brunswick Centre on 01422 341764 (www.thebrunswickcentre.org.uk(external link)) for friendly and confidential advice on getting checked for HIV and all other STIs.
Regular testing for HIV is essential to make sure you know your HIV status. It's recommended that you test for HIV at least every year or more often if you have taken a risk.
Helen is a local woman who has adapted after testing HIV positive. She stresses the importance of getting checked early, and says:
 "It doesn't matter if you are young, old, married, rich, poor or sexually active. It infects any human being, it doesn't discriminate. It's always a shock at first but during treatment it was great to hear that I was improving because they got it early."