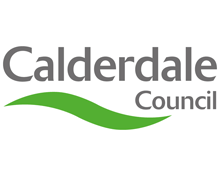 Calderdale Council is stepping up its work to tackle child and family poverty. 
On Wednesday 26 February 2014, Cabinet will be asked to approve recommendations which aim to help reduce the number of local children growing up in poverty.
 Calderdale Council's Leader, Cllr Tim Swift, said: 
"About 9000 children are living in poverty in Calderdale – that's over a fifth of our local youngsters. This is a worrying figure – poverty can have lifelong consequences, such as lower achievement at school, increased health problems and a higher chance of unemployment. It also affects our community and economy."
 The Council's Cabinet Member for Health Inequalities, Cllr Simon Young, added: 
"We want Calderdale to be a place where our children grow up free from disadvantage, and where social background doesn't stop them from achieving their full potential. So we're stepping up our work with other organisations to help make sure children have the best possible start in life, from being fed properly to doing well in school and getting good jobs."
 Breakfast clubs in primary schools across Calderdale are set for a boost. National research has shown that breakfast clubs can improve health and attainment for children from disadvantaged families. So the Council has been busy contacting every primary school in Calderdale to find out what works well with their breakfast clubs and what could be improved. The aim is to share knowledge across schools to make sure all clubs are doing everything they can to help tackle child poverty. 
The Council has also been working hard to understand the nature and scale of child poverty in our area; to assess the actions that we are already taking; and to find out what more can be done.
 One proposal is to work with more people and organisations in our community to get as much information, expertise and support as possible to tackle child poverty. A group was set up last year to address the issue, but membership will be extended to include parents, businesses, faith groups and more health representatives. By working with as many people as possible, we can be as accurate as we can in making sure we address the real issues that families are facing. 
 Cllr Tim Swift said: 
"One of our priorities is to help families with children in poverty become more financially independent. We are continuing our work with organisations such as Calderdale Credit Union and the Citizens Advice Bureau to help people affected by welfare reform to manage their money better and avoid debt. This supports our aim for fewer children under the age of five to live in, and be born into, poverty."