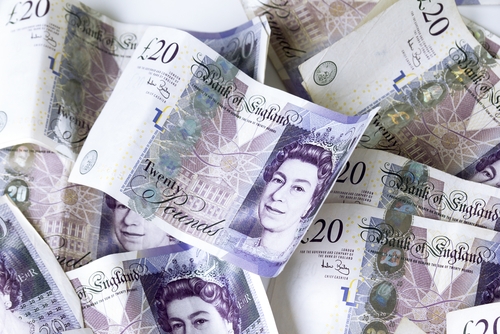 Calderdale Council is facing a potential financial shortfall of nearly £16 million in this year's budget due to the coronavirus outbreak, and a further gap of at least £12 million next year.
Throughout the pandemic, the Council has been doing everything it can to protect the most vulnerable people and support residents, businesses and voluntary organisations, undertaking a vital role supporting our communities throughout this pandemic.
It is estimated that the extra costs of doing this, plus the income lost due to COVID-19, come to £27.7 million. Although the Council has received an additional £11.8 million from the Government towards these costs, the £15.9 million gap means that urgent action is needed to ensure a sustainable budget.
A financial recovery plan to address the funding shortfall will be discussed by Cabinet Members on Monday 6 July 2020. This is part of the Council's 10-point plan to respond to COVID-19.
It has been essential to increase Council spend during the pandemic to protect those most at risk and the community as a whole. For example, there has been higher demand for home care and other adult social care services; the need for over one million items of personal protective equipment (PPE) so far; and the creation of a gathering hub to protect homeless people. On top of the additional costs of £9.1 million, the Council has lost £18.6 million of income due to loss of Council Tax and Business Rates revenue and the temporary closure of services such as sports centres due to lockdown.
Before the pandemic took hold, the Council – like other local authorities – was already facing financial pressures. Although some savings have already been made to address those challenges, the Council's ability to deliver other savings has been affected by lockdown due to the delayed implementation of certain projects – an indirect cost of COVID-19.
Alongside its financial recovery plan, the Council continues to call on Government for vital further funding. If the plan and lobbying do not tackle the current overspend, the Council will need to reduce its spend substantially and immediately – this will also be discussed at the Cabinet meeting on 6 July.
The financial recovery plan will identify areas where the Council can reduce spend – for example, where services are no longer fit for purpose in the 'new normal' and where there are opportunities to transform how services are delivered, building on the innovative approaches developed during lockdown. Priorities include addressing the climate emergency, reducing inequalities and the causes of deprivation, and developing thriving market towns, alongside building a safe future for Calderdale as part of the COVID-19 recovery and reset work.
Cllr Tim Swift, Calderdale Council's Leader, said:
"The pandemic is having devastating impacts on people's lives and livelihoods. We are committed to supporting local residents and businesses as much as we possibly can, and keeping them safe remains our number one priority.

"The Council is facing severe financial impacts due to the pandemic, on top of existing challenges like flood recovery and social care costs. Without much-needed further funding from Government, the reality is that we may need to reduce or even stop many services in the future.

"We will continue to closely monitor the Council's financial position and the scale of the funding shortfall, and make savings and innovative transformations where we can. However, if the gap remains at an unmanageable level, an emergency budget will be needed as we have insufficient reserves to address a significant shortfall."
The Council's financial position and recovery plan will be discussed at Calderdale Council's Cabinet meeting on Monday 6 July 2020. The meeting will be held virtually from 6pm and will be live streamed through the Council's YouTube channel.