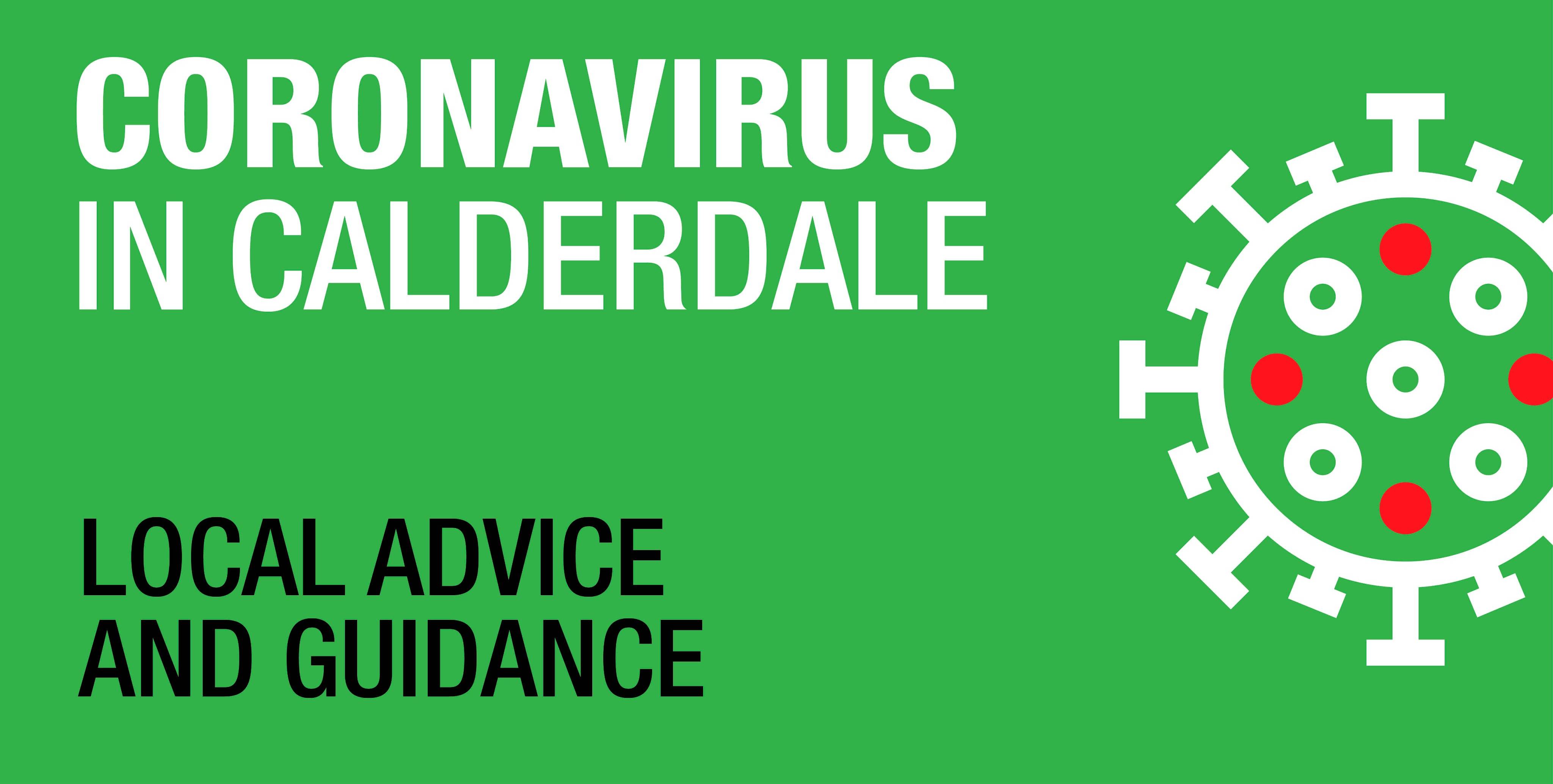 A plan which outlines how local outbreaks of COVID-19 will be managed will be published by Calderdale Council on 30 June 2020.
Each local authority in England is required to publish a Local Outbreak Prevention and Control plan which states how local infections will be controlled within the borough.
Deborah Harkins, Calderdale Council's Director of Public Health said:
"Unfortunately it is highly likely that we will remain at risk from the coronavirus for at least the next 12 months so as lockdown eases it's vitally important that we do all we can to control the spread of infection and keep people safe.

"We need to keep the number of COVID-19 cases as low as possible in Calderdale.  To do this we must be able to spot trends of infection early and identify clusters of cases so that we can respond quickly to reduce the spread of the virus in our community."
The Local Outbreak Prevention and Control plan focuses on seven key themes:
Planning the management of local outbreaks at care homes and schools, for example by ensuring that there is effective monitoring and identifying the required response in different scenarios.
Identifying areas which have a higher risk of the transmission of infection, for example meat packing plants, places of worship, ports and airports and then putting in place preventative measures and outbreak management strategies.
Making sure that enough tests are quickly made available locally at the places where they are needed if there is a suspected outbreak.
Supporting Public Health England on local contact tracing if needed.
Analysing the local and national data to monitor the rate of infection.
Supporting vulnerable people who need to self-isolate and ensuring services meet the needs of all our communities.
Establish a Local Outbreak Control Board, led by Councillors, to oversee the local element of the national Test and Trace programme.
The plan is available to view on the Council's website and will be in place for the next 18 months, with a review in June 2021.
Cllr Tim Swift, Leader of Calderdale Council said:
"We know our local communities and we're best placed, with our partners in the NHS and Public Health England, to respond quickly to any local outbreaks.  This plan outlines how we will respond, quickly and effectively to protect our communities.

"The most important thing, however, is for us all to play our part in reducing the risk of transmission.  We should continue to stay at home as much as possible, regularly wash our hands for at least 20 seconds and maintain social distancing whenever we are in contact with other people."
The Local Outbreak Prevention and Control plan will be discussed at the next Cabinet meeting on Monday 6 July 2020.  This will take place virtually and will be live streamed through Calderdale Council's YouTube channel from 6pm.