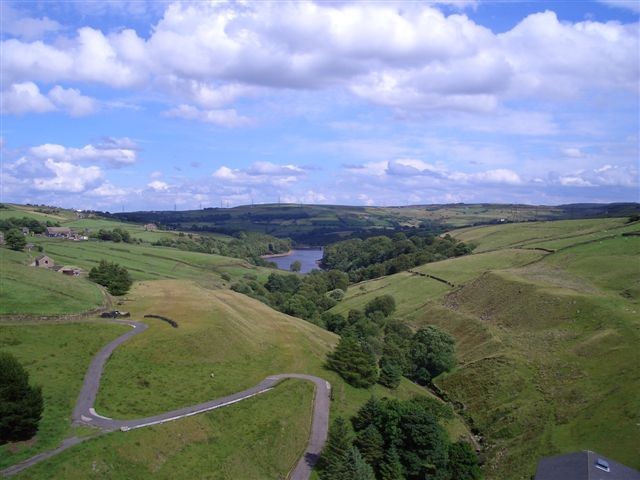 Attracting visitors to Calderdale is important for the local economy, creating jobs and business opportunities, and showcasing our beautiful landscape, environment,  history and heritage captured in the 'Pretty Gritty' branding.  
In 2010 Cabinet agreed to the formation of a Calderdale Tourism Board, involving public and private sector partners, to support ways of attracting tourists to the area and to represent the district at a regional level. This followed research highlighting the range of opportunities we have to grow tourism in the area.  
To help maximise the benefits of tourism in the borough, Calderdale Council's Cabinet will approve a new strategic model for  Calderdale's Tourism Board which can build upon our successes to date. As the coalition government announces investment in tourism in Northern England, Calderdale needs to continue to develop its offer and place within the visitor economy in the region.  
Some of the key achievements of the Board include working to support local businesses.  Over 50 one-to-one visits have been arranged between members of the board and businesses, and Calderdale Tourism conferences in 2012, 2013 and 2014 have been attended by over 260 businesses. 
The Board has also worked hard to promote events around the borough, most notably the Grand Depart of the Tour de France, last July. The Visitcalderdale.com website was the main source of information for businesses and communities for the Tour, and the site received over 59,000 visits and 134,000 page views in June and July alone. Thousands of events around Calderdale continue to receive promotion on the VisitCalderdale.com website and Facebook page. 
Cabinet will be discussing ways in which the Board can build on these successes, by agreeing to refreshed objectives and activities, including working more closely with representatives from the market towns of Calderdale – sharing knowledge with the private sector and voluntary groups. 
Calderdale Council's Cabinet Member for Communities, Cllr Marcus Thompson, said: 
"Tourism in Calderdale is a rapidly growing industry, and it's important that we adapt the aims and roles of the Calderdale Tourism Board to maximise the tourism opportunities in the borough. 

"Obviously the Tour de France brought huge number of visitors to Calderdale, and towns around the borough really contributed to this, organising some fantastic events. By updating the focus of the Board, we can continue to support local ideas and initiatives and also share knowledge to take full advantage of Calderdale's tourism potential."  
Plans for the Board will be discussed on Monday 17 November at the meeting of Calderdale Council's Cabinet at 6pm at Halifax Town Hall.