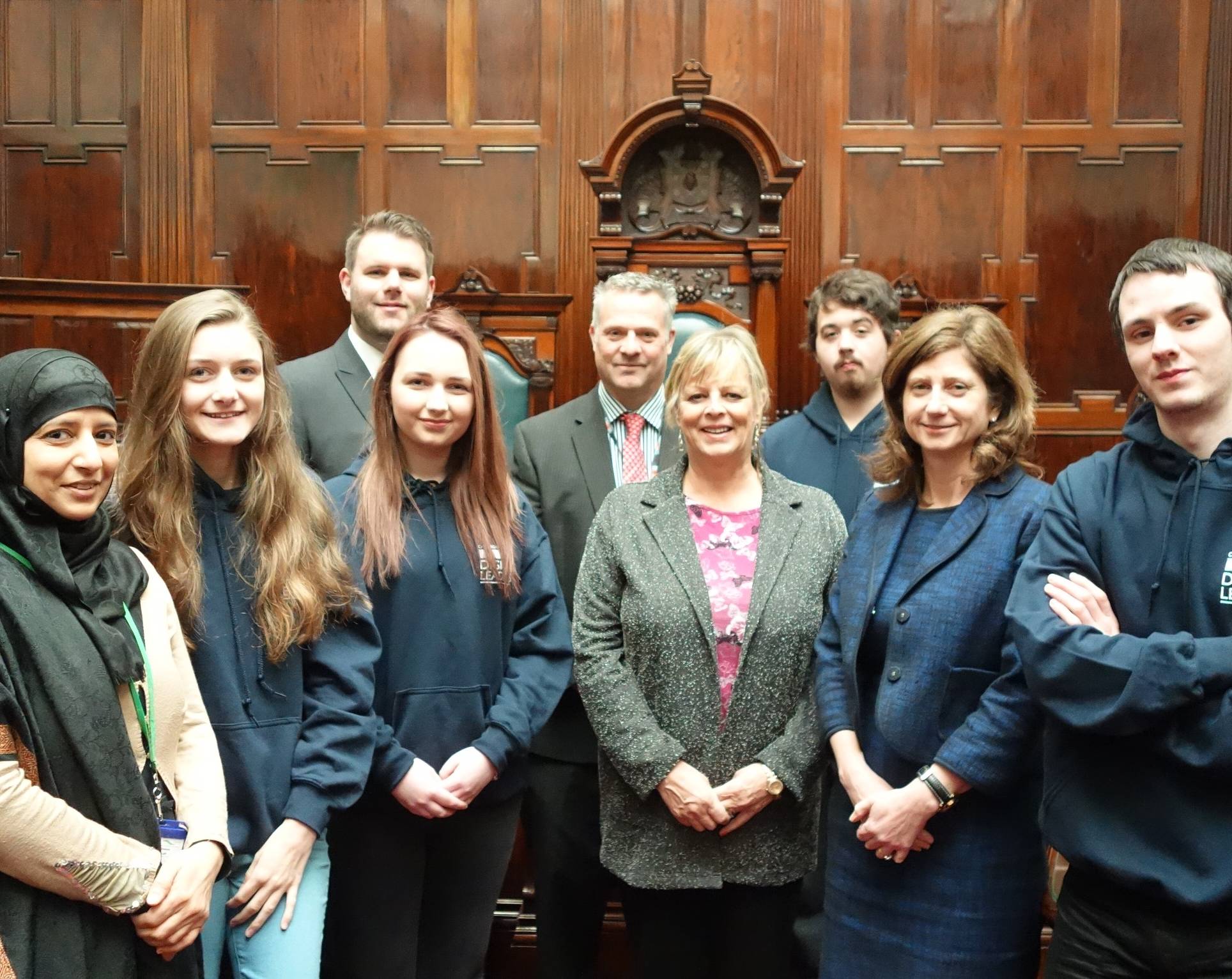 Local college students are gaining vital work experience and helping to modernise Calderdale Council through new digital technology, thanks to a project between the Council and Calderdale College. 
The Council invited students from the College's Digital Leaders programme to work with its Workforce Development team for a day a week until the end of June. The aim is to boost their skills in a working environment whilst sharing their talent to create new ways of working in the Council, including the use of multimedia for communicating, training and personal development.
The students are building skills in areas such as project management, and their work will go towards their course assessment. They are developing videos and multimedia solutions for the Council to use at no cost.
Molly Baigent, Level 3 Film and Photography student, 17 from Sowerby Bridge, said:
"Working with the Council has been a really great experience, we have learnt new skills and developed professional relationships with people from all over the Calderdale area. It has helped us to expand our media skills which will help us with our studies and career."
The Council plans to open up more opportunities for students to work with a wider range of departments in the future, to help increase work placements for young people and improve service delivery for residents.
Merran McRae, Calderdale Council's Chief Executive, said:
"We are constantly looking for ways to become more efficient and improve the way we provide services for local people. Using more digital technology is a key part of this – both within the Council and for people to access our services. It's fantastic to have the Calderdale College students on board to help us achieve this. We're getting fresh ideas, learning from them, offering valuable work experience and supporting their academic development."
Paul Waterworth, Technology Enhanced Learning Specialist at Calderdale College, said:
"The Digital Partnership gives College students the chance to develop and apply their digital skills in the heart of Halifax. The Council offers them real projects and the chance to work with companies like the Halifax Courier. Students interact with professionals from different fields and work with their tutors at the College to develop their skills, ensuring they meet industry needs and commercial standards."