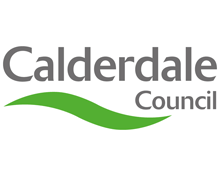 Why Wait? Join the 60% of Calderdale residents who pay their Council Tax by Direct Debit. 
Council Tax bills are now landing on people's doorsteps and it is a perfect time for people to look at how they pay their bills. Setting up a Direct Debit is a very popular method and means people no longer have to remember to pay each month, meaning less stress and saving time.
 Paying Council Tax by Direct Debit is a much quicker and simpler way to pay and Calderdale Council is  running a 'Why wait?' campaign to encourage households to make the switch. Over 60% of people in Calderdale already pay by Direct Debit and with the usual Direct Debit safeguards and guarantees residents can be sure that their money is safe. 
Calderdale Council's Cabinet Member for Communities, Cllr Steve Sweeney, said:
 "The Council are keen to increase the number of people paying by Direct Debit. Whilst over two thirds of people are already convinced and are paying Council Tax by Direct Debit, we are still behind other Councils, and really want to make people aware that this option is available. 

"We'd like to encourage people to give it a go – it is free, quick to do and will help people save time over the year. There are a number of payment dates to pick from, so you can make sure paying by Direct Debit works for you." 
Direct Debit payments can be set up online by visiting www.calderdale.gov.uk/counciltax. More information about Direct Debits can be found on the website or by calling 0845 245 8000