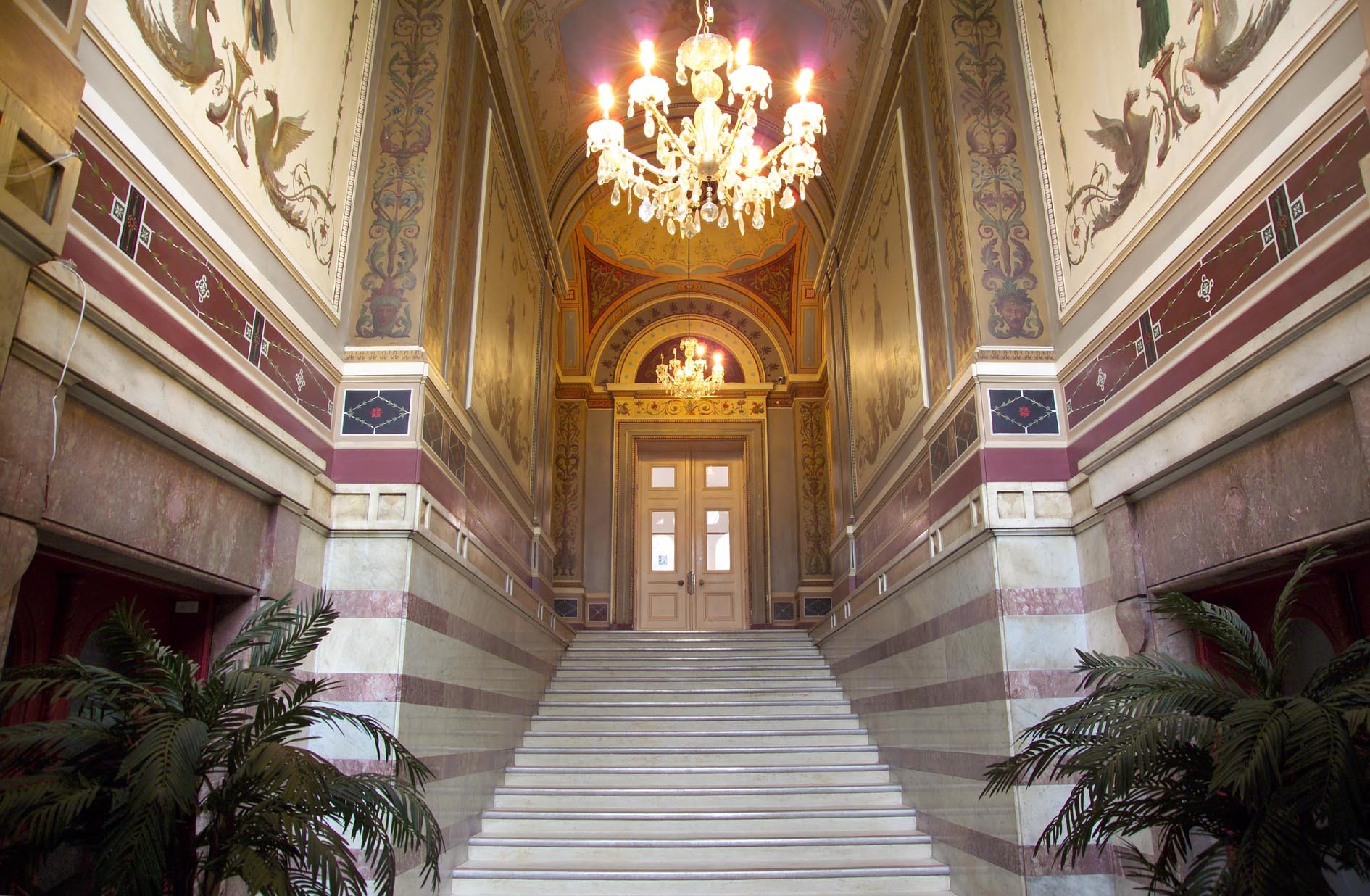 Museums, churches, Town Halls and other fascinating buildings around Calderdale are opening their doors and inviting you to take a peek inside. From Thursday 12 to Sunday 15 September for Heritage Open Days you can enjoy tours, events, walks, activities and see local history and culture brought to life.
If you've ever wondered what some of Calderdale's beautiful buildings look like inside, now is your chance to find out. There are lots of places to visit, including the Piece Hall, Clay House, Calderdale Industrial Museum, Gibson Mill and Square Chapel Centre for the Arts to name just a few. There's also a range of churches, including Halifax Minster which is running guided tours.
One of the places not to be missed is the Piece Hall, a remarkable, Grade I listed cloth hall in the heart of Halifax. Work starts in 2014 to transform the building. To see images and find out more about the plans and how to keep updated, you can visit the Halifax Visitor Centre in the Piece Hall from 10am to 5pm every day during Heritage Open Days, and a member of our knowledgeable team will be there between 11am and 2pm on Friday 13 and Saturday 14 September. The Piece Hall transformation is part of wider developments in Halifax including an extension to Square Chapel's current building and the new Orangebox young people's centre. You can find out more about these projects at www.squarechapel.co.uk(external link) and www.orangeboxhalifax.org(external link)
On Saturday 14 September there are two Piece Hall Heritage Walks at 12 noon and 3pm. Expert guides from Calderdale Heritage Walks will share their knowledge of the Piece Hall's fascinating history as they conduct free guided tours around the magnificent building. There's no need to pre-book, just go to the Visitor Information Centre in the Piece Hall at the start times.
Discover the secret history of Square Chapel in tours on Saturday 14 September at 11.30am, 1pm and 2.30pm and Sunday 15 September at 11.30 and 1pm. Don't miss the official launch of Orangebox on Saturday 14 September.
Other highlights include Todmorden Town Hall and Halifax Town Hall.
Calderdale Council's Cabinet Member for Communities, Cllr Steve Sweeney, says:
"This is a brilliant opportunity to take a look at some of the most amazing buildings in Calderdale and to find out more our ambitious projects to conserve our history for future generations."
 For more information visit www.calderdale.gov.uk or pick up a leaflet from any museum, library or visitor centre.
 Did you know?
Question: What bloody ingredient gives Square Chapel's bricks their distinctive colour? Answer: Bull's blood, mixed with lime and linseed oil.
The Piece Hall originally had 315 individual rooms around its extensive courtyard.
Bankfield Museum was owned by Edward Akroyd, the largest worsted manufacturer of the 19th Century. He developed the nearby model village of Akroydon for his workers.
Todmorden Town Hall straddles Walsden Water, a tributary of the River Calder, which was the old Yorkshire and Lancashire border until it was altered by the Local Government Act in 1888. As a result of this an interesting external feature of the Town Hall is the pediment. The carved stonework has two central female figures on a pedestal. The left-hand one represents Lancashire's cotton spinning industry and the right-hand one Yorkshire's engineering and agriculture history. Each reflects Todmorden's role in local industry.
Shibden Hall was built in 1420 and is one of England's oldest buildings.
Shibden Folk Museum was designed by Dr Frank Atkinson who went on to build Beamish, and was the first of its kind in the country to showcase traditional, local crafts.
 A day in the life of a museum worker
Franne Wills, Calderdale Council's Museums, Arts and Heritage Manager, tells us what it's like to work in a museum.
"Working with buildings and collections that are hundreds or thousands of years old might sound like a calm and quiet job, but the reality is very different. No day is ever the same and we have to be prepared to use our creativity to cope with all sorts of unexpected situations. A normal day can see everything from an exhibition change to dealing with a blocked drain, alongside children's activities and more formal bookings for meetings or seminars. Flexible, unflappable and a sense of humour are all essential attributes."