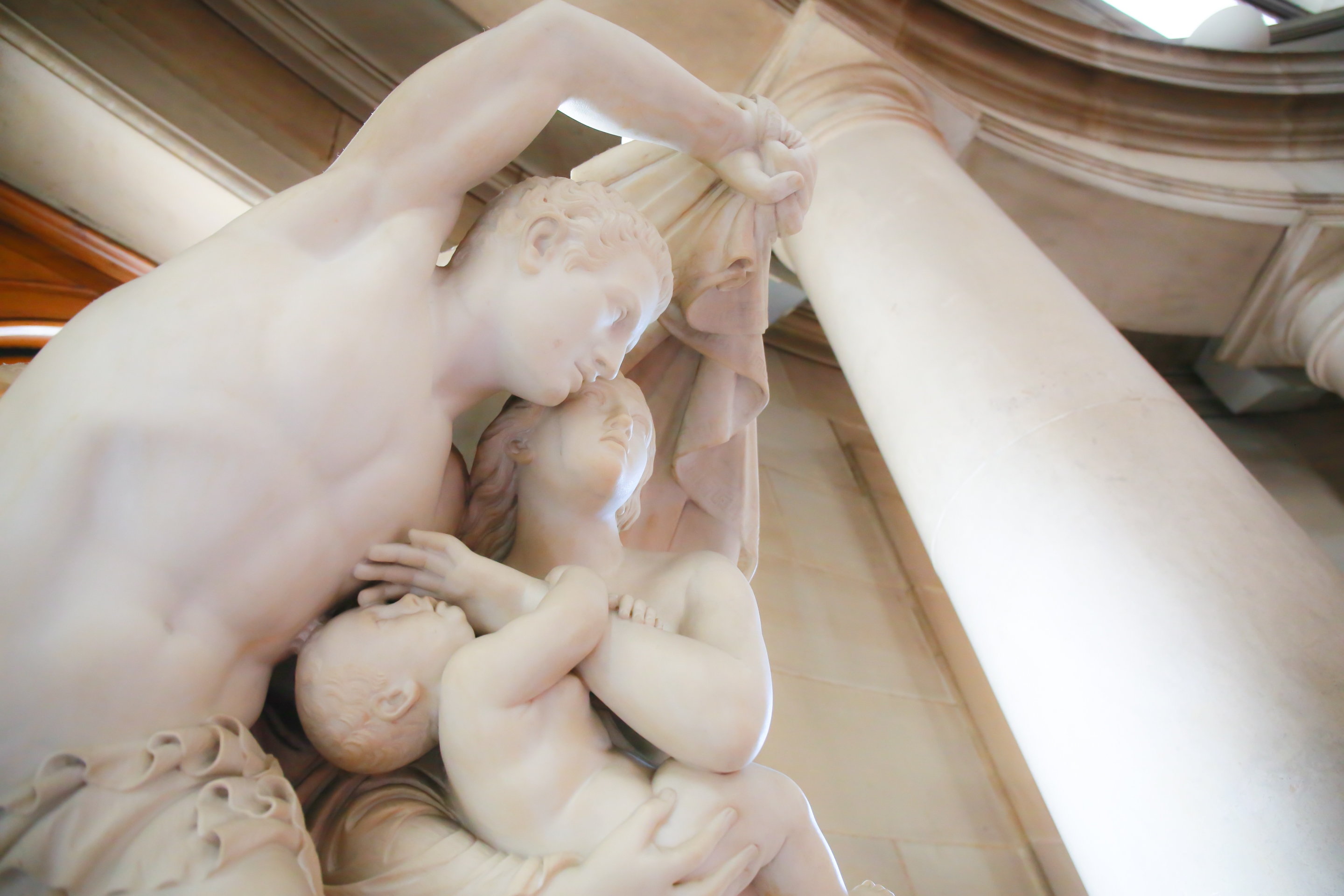 Art lovers in Calderdale are invited to take a tour of Todmorden Town Hall to find out more about some of the local, national and international art pieces that are on display in the building. 
On Sunday 4 June at 2pm, the latest in a series of tours will take place at Todmorden Town Hall, this time focusing on the artists of Todmorden and the art on display at the Town Hall. 
One of the key pieces housed in the building is the sculpture which sits in grand staircase, by Italian neoclassical sculptor, Giovanni Benzoni. This impressive marble sculpture is called the Flight from Pompeii, and was once in Dobroyd Castle in Todmorden – a building also designed by Todmorden Town Hall architect, John Gibson.   
Other highlights on the tour will include a historic painting by the famous Alfred Walter Bayes featuring a cricket match at Centre Vale. The painting has been in the Town Hall since 1977 and has recently been restored to its former glory. 
Volunteer tour guides will bring the building's stories to life and extract the different tales of artists in Todmorden on the tour of the Grade 1 listed building. Visitors will also see the ornate ballroom which once featured an indoor water fountain, the elegant staircase and the Council Chamber which once doubled up as a Magistrate's Court.
Calderdale Council's Head of Neighbourhoods, Andrew Pitts, said:
"The Todmorden tours have proved really popular with hundreds of people taking the opportunity to have a look inside the iconic Todmorden Town Hall.  

"This tour will give a different perspective of the history of the building, telling the stories behind the array of artworks on display, as well as giving visitors a look at the key features of this magnificent building."
There's no need to book, visitors can just turn up on the day, meeting at 2pm on the Halifax Road entrance to the Town Hall. For more information contact Volunteer and Events Co-ordinator, daniel.jessop@calderdale.gov.uk