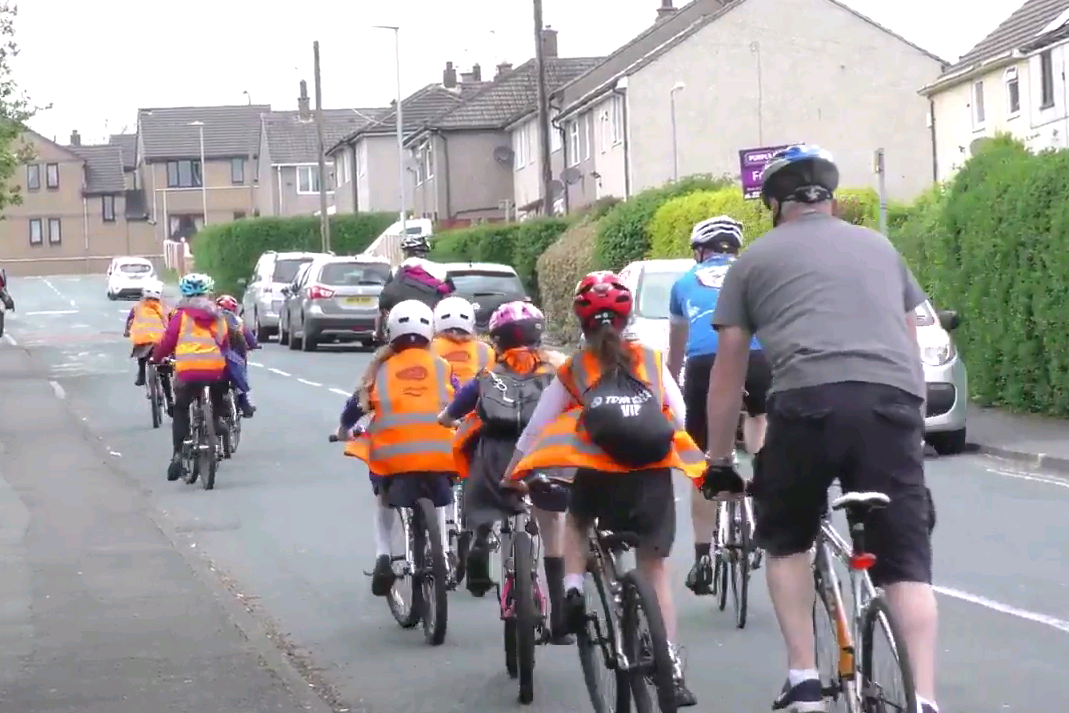 West Yorkshire Fire and Rescue Service (WYFRS) ran its first 'Bike Bus' from Illingworth fire station to Whitehill Community Academy on 24 May, in partnership Calderdale Council.
The launch of the new 'Bike Bus' comes following the huge success of the Bike Libraries scheme which launched on 18 April 2017. The cycling bus will see ten Year 6 pupils cycle from the fire station to the school guided by instructors.
The main aim of the 'Bike Bus' is to combat parking problems and congestion around the school. It is hoped this will reduce pollution and improve air quality, and encourage families to become more active. Parents will be able to park at or walk to the fire station and register with a member of staff, they will then return to the fire station at 3pm to meet their children.
The pupils able to take part in the 'Bike Bus' will be identified based on their travel pattern, location and completion of their National Standard Bikeability training course, therefore encouraging those that live close enough to walk or cycle to school instead of driving.
The Fire Service has been working together with Calderdale Council Public Health, Active Calderdale Bike Library and Whitehill Community Academy to get this project off the ground and get kids cycling.
Station Commander Dominic Furby said:
"The Bike Bus that started at Illingworth Fire Station on the morning of the 24 May involves children from Whitehill Academy who have completed the Bikeability Course.

"Our Bikeability Course and the Bike Libraries Scheme have been huge successes so far and it's great to build on these and link in with Calderdale Active to reduce traffic around the school."
Calderdale Council's Public Health Consultant, Ben Leaman, said:
"The Bike Bus is a great idea, giving people living nearby to Whitehill Community Academy the chance to choose cycling as their method of travel. Initiatives like this are really important ways to introduce people to cycling – encouraging people to be more active as well as helping to combat congestion around the school.

"Helping people to get active, however they choose, is a key part of our Active Calderdale mission. We aim to be the most active borough in the north by 2021, and schemes like this can only help this ambition."