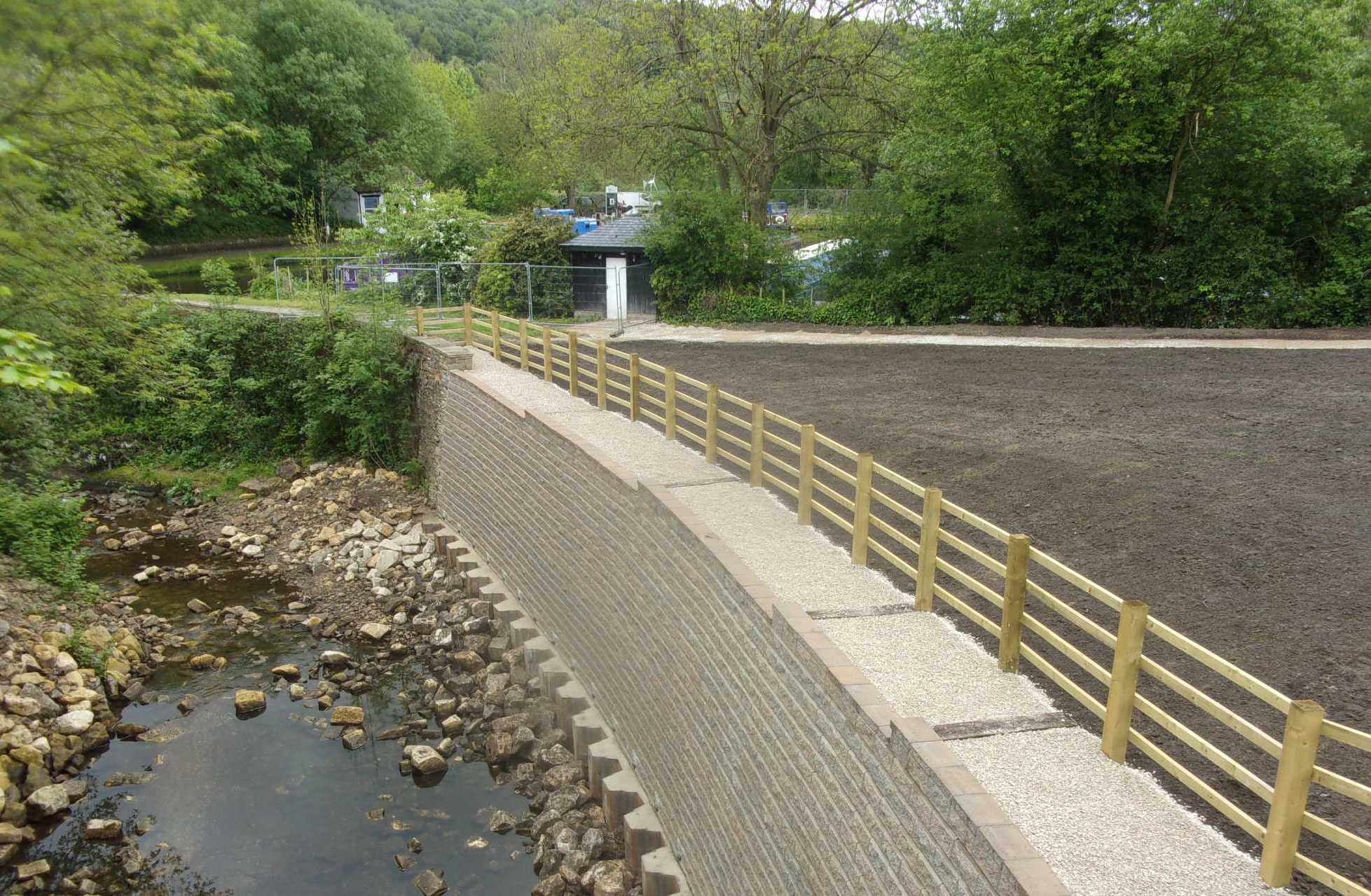 Work is now complete on three schemes to repair flood damaged roads and structures in Calderdale. 
Three flood recovery schemes recently reached their conclusions – a new footbridge at Shibden Park, work to repair Wakefield Road at Salterhebble and works at Robin Wood Mill on Burnley Road. 
These areas were all badly affected by the flooding that hit the borough on Boxing Day 2015. Although the damage in these locations was not as visible as in other flood damaged locations, they all suffered a weakening in their support walls, which was important to repair. 
One of the most vital repairs was on Wakefield Road at Salterhebble. The retaining wall of this busy road was washed away in the floods and the riverbank was badly eroded. As the overhead road was at risk, temporary repairs had to take place straight after the floods. A permanent solution took longer to devise, with significant design work required. The project took around 20 weeks to complete.
The construction work at Robin Wood Mill on Burnley Road took place around the riverbed to protect the retaining wall to the highway. These works were a preventative measure to stop any potential landslips in the area. 
In Shibden Park, one of the streams running through the park turned into a waterfall on Boxing Day 2015. A small pedestrian bridge over the stream needed to be replaced as the wall had partially collapsed. A new wooden bridge has now been installed and the wall has been rebuilt in stone to match the existing walls. 
Calderdale Council's Head of Highways and Transportation, Steven Lee, said: 
"The damage from the Boxing Day floods was so severe, that work is still continuing on infrastructure repair projects across the borough. These three projects needed careful planning, especially the Salterhebble scheme, which required major design work.

"Our towns have made an amazing recovery since the floods, and these schemes have been designed to prevent further more serious damage in these locations in the future."