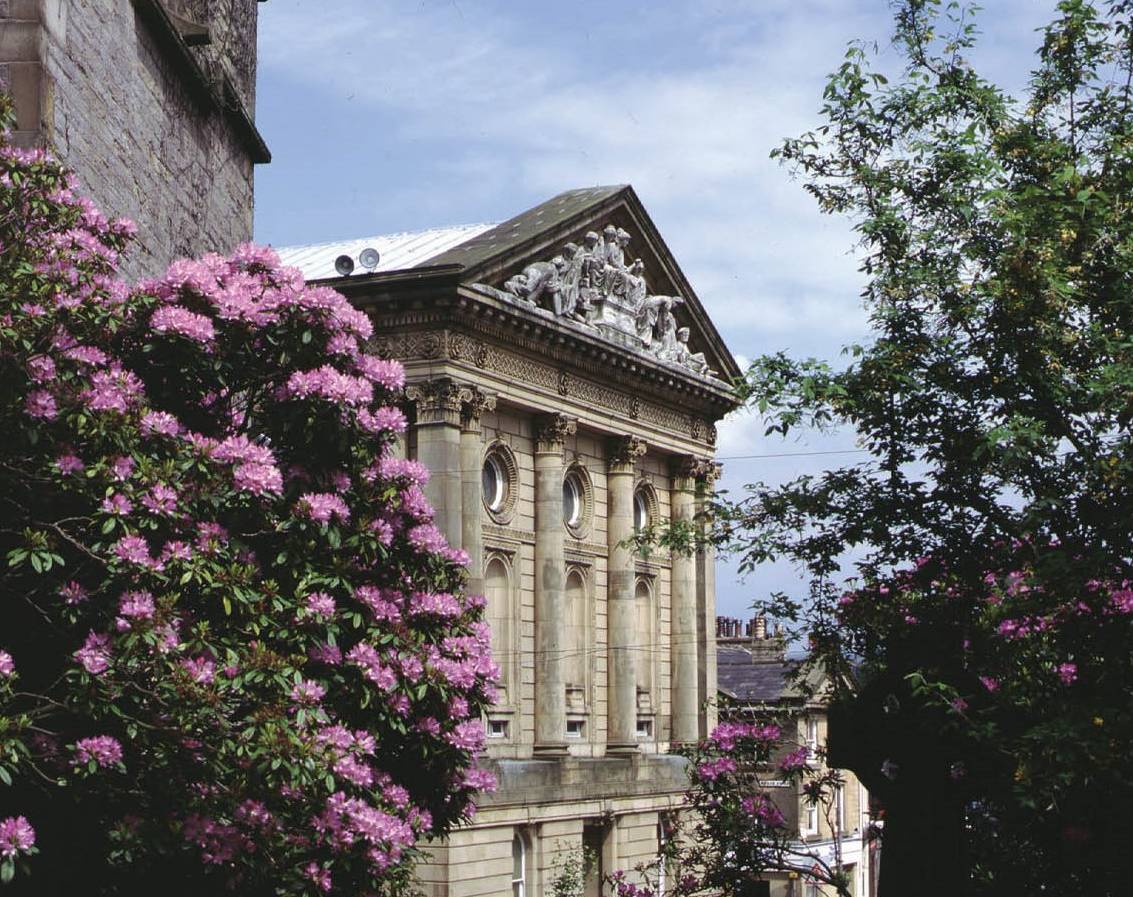 Visitors to Todmorden Town Hall will be able to discover how mills shaped the iconic building, as the new season of free guided tours gets underway.  
On Sunday 5 February at 2pm, Calderdale Council kicks off 2017's packed programme of monthly taster tours of the Town Hall with a focus on the mills of Todmorden.  
Mills were especially important to the Fielden family, who funded the Town Hall, and made them millionaires of the day.  
Todmorden is unique in that, as a border town, it sits just inside West Yorkshire but the mills in the town produced cotton – more like neighbouring Burnley and Rochdale. 
The Town Crest in Todmorden Town Hall strongly shows the heritage of the mills, declaring "By Industry we Prosper". 
Cllr Susan Press, Calderdale Council's Cabinet Member for Neighbourhoods and Communities, said: 
"Todmorden Town Hall has many fascinating stories to tell. Our free, volunteer-led tours are a great way to discover the history of this beautiful building and our local heritage. I'm delighted that we had such a successful season last year, and hope that many more people take a tour this year." 
Every month the tours focus on a different theme, and on Sunday 5 March at 2pm, people will be able to find out more about the women who shaped Todmorden Town Hall. From 1pm to 3pm that day, Pennine Horizons will be hosting a scan-2-save event, where visitors can bring their own photographs to be scanned and used to tell the story of Todmorden Town Hall and the local area.  
The tours are part of the 'Telling the Story' project, which has been made possible by a Heritage Lottery Fund (HLF) grant of £45,700 and a Council contribution of £3000.  
All tours run on the first Sunday of the month and start at 2pm on the bridge opposite the pediment at the top of Halifax Road.  
If you'd like to find out more, or if you're interested in becoming a Town Hall volunteer, please contact Daniel Jessop, Volunteer and Events Co-ordinator: daniel.jessop@calderdale.gov.uk / 01706 548105 / 07912 891370.