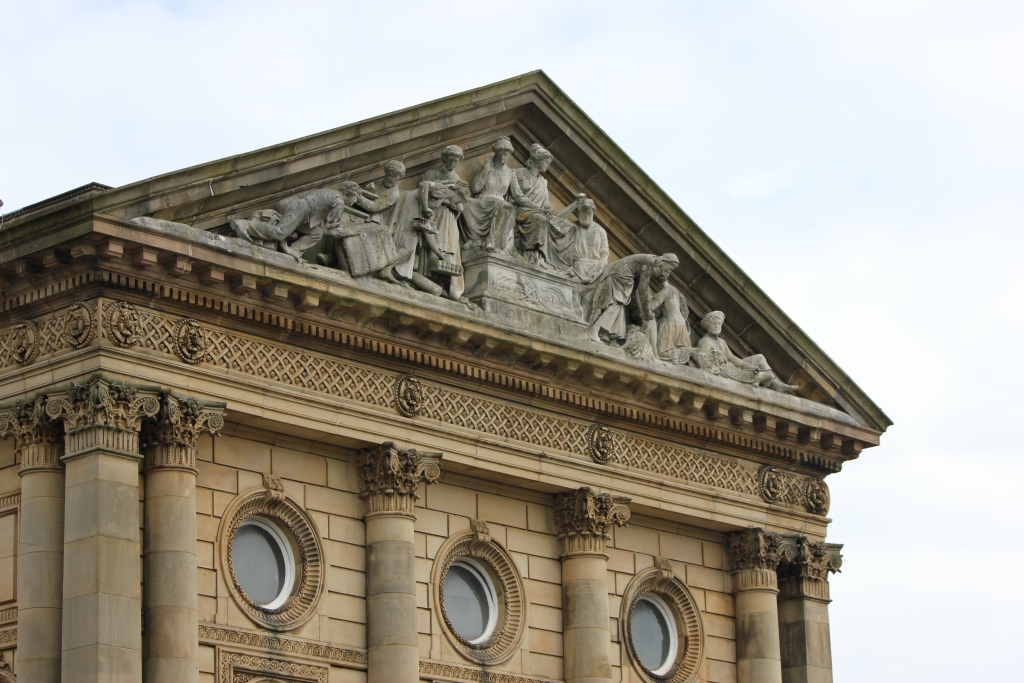 The next free taster tour of Todmorden Town Hall will be on Sunday 6 May at 2pm and will focus on the radical side of the town.
Todmorden is connected to many radical stories. Visitors will be able to find out more about the revolutionary history of the town, including the life and work of radical social reformer John Fielden MP, tales of the Chartist meetings at the basin stone and the stories of eccentric Todmorden writer, artist, traveller and broadcaster, Billy Holt. The free taster tour shares these stories and will be led by the Todmorden Town Hall volunteers.
The tour is free and there's no need to book, just turn up on the day, meeting at 2pm opposite the Town Hall pediment on Halifax Road.
Calderdale Council's Assistant Director – Customer Services, Sarah Richardson, said: 
"The radical history of Todmorden involves many quirky stories and Todmorden Town Hall volunteers will bring these tales to life at the next free taster tour.

"Whether it's your first visit to the Town Hall or you've visited before there's always something new to discover in this fascinating building." 
In addition to the taster tour, the next 'total tour' of Todmorden Town Hall will be held on Sunday 15 July at 2pm. As part of the total tours, visitors will be able to see the Grade I listed building's impressive ballroom, the old Magistrate's Court (now Todmorden Town Council Chamber) and the grand staircase. There will also be special access to the usually hidden caretaker's flat and the former holding cell.
Total Tours of Todmorden Town Hall are charged at £6.50 per person and include tea, coffee and biscuits. To book on a total tour please visit https://www.ticketsource.co.uk/Todmordentownhall(external link)
If you'd like to find out more, or if you're interested in becoming a Town Hall Volunteer, please contact Daniel Jessop, Volunteer and Events Co-ordinator: daniel.jessop@calderdale.gov.uk  / 01706 548105 / 07912 891370.