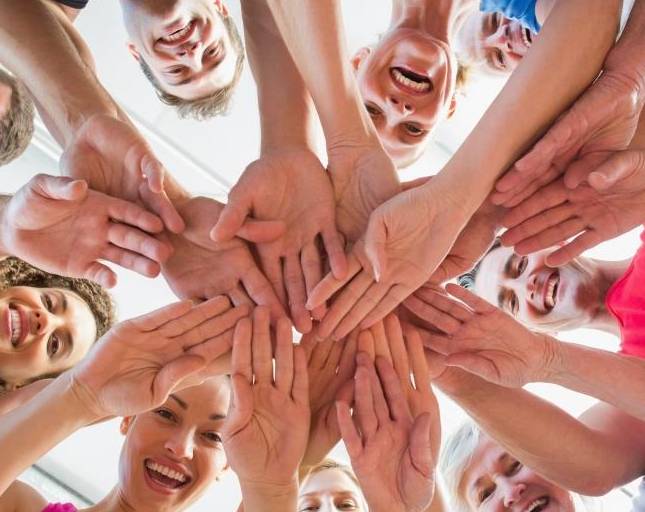 Press release from Calderdale Council and Calderdale Clinical Commissioning Group:
Voluntary and community sector organisations in Calderdale can now access a range of support services from a single place.
Six organisations have come together to form Calderdale's Voluntary Sector Alliance, which will offer advice, training and a range of other support services through a single point of contact.
The partnership is designed to give voluntary and community groups in Calderdale access to services and resources that will support their work with local people, and also help them to build the capacity required to develop further.
The alliance is made up of the four providers of voluntary sector support services: Voluntary Action Calderdale, Sector Support Calderdale (North Bank Forum), West Yorkshire Community Accounting Service and Locality, alongside  two of the area's commissioning bodies, Calderdale Clinical Commissioning Group and Calderdale Council.
By sharing skills and knowledge, the organisations making up the alliance are able to offer a range of support services including:
Training
Funding and financial advice
Organisational development
Communications
Volunteering
Governance
Sian Rogers, Calderdale Council's Policy & Projects Manager and Lead for the Voluntary and Community Sector, said:
"We recognise the big difference that voluntary and community groups make to people's lives across Calderdale, from entertaining and educating, to supporting our most vulnerable residents. We want them to thrive so they can continue to make the most of local opportunities.

"We're really pleased to be part of this innovative new partnership, which highlights our commitment to supporting the voluntary sector. It will help us to work more closely together to ensure we can all do our best for our communities."
Dr Steven Cleasby, Deputy Clinical Chair of NHS Calderdale CCG and a GP in Halifax, said:
"This is a very exciting project, and I'm pleased the CCG is a part of this alliance of organisations that will offer practical advice and support to voluntary and community sector groups that play a major role in our health and care system.

"These voluntary sector organisations provide much-needed services to people living in communities across Calderdale, and this programme will offer them access to support and resources that will enable them to continue to provide tailored care to people who depend on their expertise and dedication, while building capability and skills to help them grow and develop."
In a joint statement, the Alliance providers (Voluntary Action Calderdale, Sector Support Calderdale (North Bank Forum), West Yorkshire Community Accounting Service and Locality) said:
"We are excited about working together to deliver a range of support services for voluntary sector groups and organisations across Calderdale, building on the work we have already undertaken. Working alongside commissioners we have created a unique opportunity to develop new and innovative ways of working. As part of the development of our Alliance model we will be engaging with a range of stakeholders in Calderdale over the coming months."
For more information and contact details, please visit https://cvac.org.uk/supportfororganisations/calderdale/(external link)