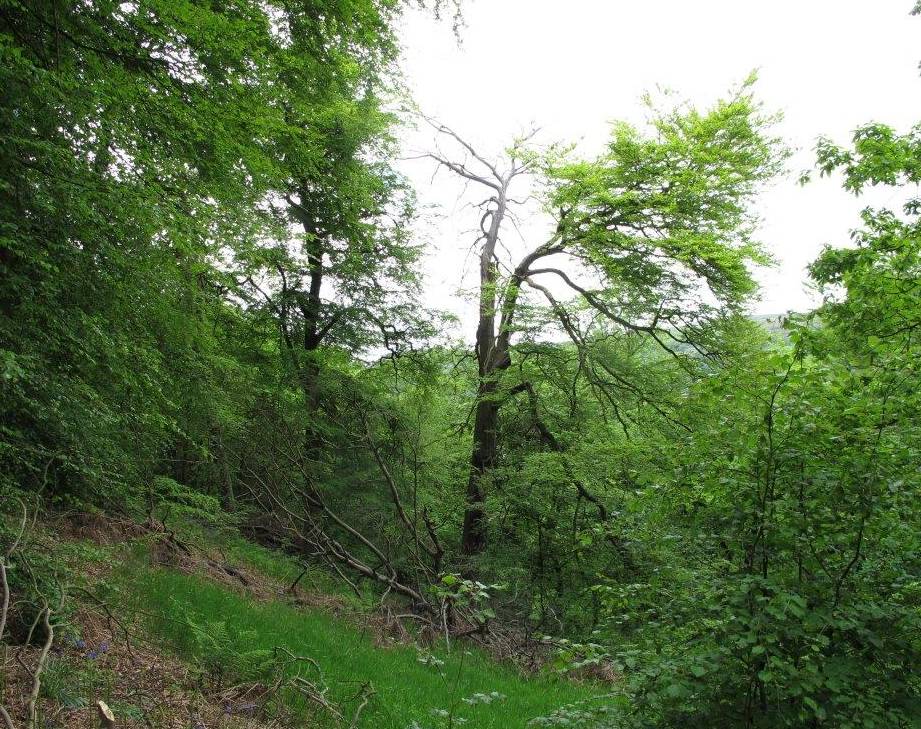 Work is due to start in mid-January to fell a number of diseased or dying trees in Centre Vale Park, Todmorden, to address safety concerns. An inspection in autumn found that the 'Phytophthora ramorum' disease was attacking some trees in the park. The serious disease affects many trees and other plants across the country including beech, larch and rhododendron.
Calderdale Council has worked closely with the Forestry Commission to try to contain the disease, which if left would kill the trees and put people at risk from falling branches.
Over 30 local people attended a public meeting at Todmorden Town Hall to discuss the plans. Representatives from the Council, Friends of Centre Vale Park, Forestry Commission and Defra provided information and answered questions, and feedback from attendees was positive. They agreed that felling the trees is the best course of action as it can be seen as a 'new beginning' for the park, and the disease-affected trees, which are about 170 years old, are not expected to live much longer.
The work is expected to take about eight weeks. The Council's forestry, countryside and park teams will work together to complete the work as quickly as possible to minimise disruption to people using the park. The bulk of the material will be burnt on site with the trunks of the felled trees being left to rot naturally where they fall.
The work is being undertaken outside bird nesting seasons, and other wildlife will be taken into consideration such as bats and squirrels.
Once the work is completed the Council will look into the type of planting needed to replace the rhododendron in the formal areas of the park, along with any trees that may be needed.
Work is already planned to replace the avenue of trees alongside the main path through the park after losses over a number of years. Planting will take place before the New Year.
Cllr Steve Sweeney, Calderdale Council's Cabinet Member for Communities, said:
"I'm pleased that lots of people came to the public meeting to share their views. Although it's unfortunate that we have to cut down the trees, we explained why it has to be done and told people about our plans to replace them with new trees and plants. It was good to hear so many positive responses."
Fortunately the Phytophthora ramorum disease hasn't been found in other parks and open spaces, but the Council will continue to monitor trees and plants as part of its routine safety checks.