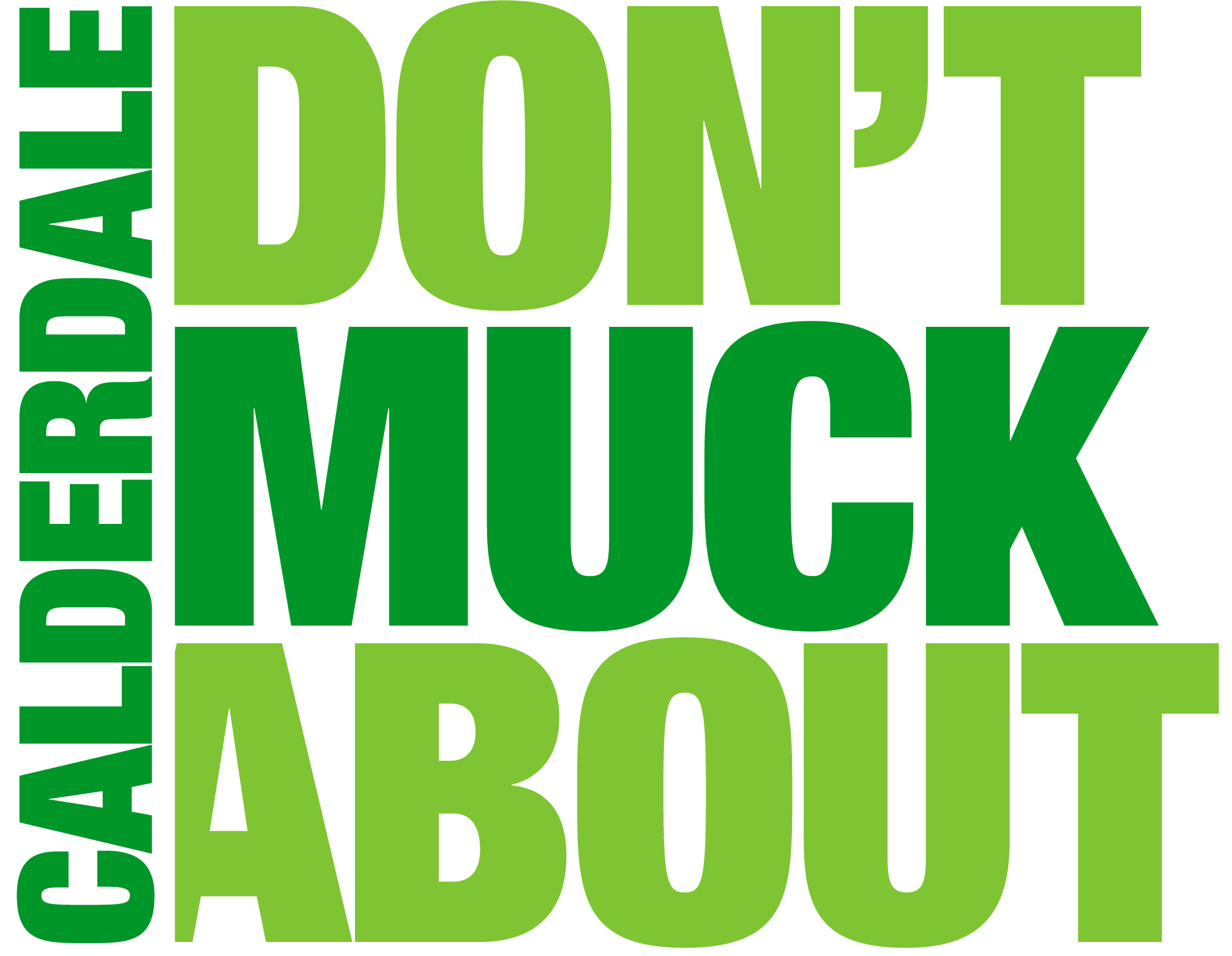 An innovative new basketball-style bin in Calderdale will encourage people to 'slam dunk their junk' to help in the fight against litter.
Calderdale Council and the Community Foundation for Calderdale came up with this winning idea to inspire people to bin their rubbish and reduce litter on the streets in a fun and engaging way.
The 'Basketbin' is a large, striking basketball hoop and stand which will be moved around litter hotspots in Park ward – one of the areas in Calderdale with the most litter.
The basketball net is a large bin where people can throw their litter. They can do their bit for the local environment whilst getting active, testing out their slam dunk skills and playing a game with friends. People will be encouraged to post clips of their best shots on social media using the hashtag #DontMuckAbout.
This original invention is funded by nearly £10,000 from the Litter Innovation Fund (funded by Defra and the Ministry of Housing, Communities and Local Government and managed by Wrap). The fund aims to find new ways of reducing and preventing litter.
The first person to slam dunk their litter into the Basketbin will be Mike Tuck, Captain of the Sheffield Sharks Professional Basketball Club, at the bin's official launch on Wednesday 8 January at 2pm on Gibbet Street, Halifax (at the junction of Spring Hall Lane). Mike has played over 200 league games with Sheffield Sharks, bringing over 3000 points and four championships to the club.
Cllr Dot Foster, the Mayor of Calderdale, will unveil the new bin at the event. Mike Tuck and Steve Duncan DL, Chief Executive Officer for the Community Foundation for Calderdale and Deputy Lieutenant of West Yorkshire, will give speeches and local schools will also be involved.
Cllr Susan Press, Calderdale Council's Cabinet Member for Public Services and Communities, said:
"The Basketbin is a great, enterprising way to encourage more people to keep our streets litter-free. Although it's fun and we hope people enjoy using the bin, there's a serious message behind it – dropping litter harms our environment, blights our communities and is a crime. Tackling this issue is part of our continued work to address the climate emergency.

"Keeping Calderdale clean and tidy costs around £1.6 million a year. We're excited to launch the Basketbin to get more people involved in reducing litter, particularly young people to help them start good lifelong habits."
The Basketbin was designed and made by talented local artist Frank Darnley, who is based in Halifax and created the iconic metal ram sculpture at Dean Clough.
The new bin is part of the wider Don't Muck About campaign, which the Council and the Community Foundation for Calderdale launched in 2018. It aims to encourage residents to look after our environment and to emphasise that littering, fly-tipping, dog fouling and graffiti will not be tolerated. This supports the Vision2024 for the place we want Calderdale to be in the future.
There will be an awareness-raising campaign to let people know about bin and wider messages around the anti-litter programme. After monitoring impacts, the Council and the Community Foundation for Calderdale will explore the possibility of having more Basketbins, in other parts of the borough in future, with the opportunity for the local community and schools to be involved in the design.
For more information about work to tackle litter and the climate emergency in Calderdale, please visit www.calderdale.gov.uk/dontmuckabout and www.calderdale.gov.uk/climateemergency and follow #DontMuckAbout on Twitter.
In the year 2024 Calderdale will celebrate its 50th birthday. Where do we want to be by 2024? What's our ambition and what will be different? Get involved in the conversation using #VisionCdale2024 on Twitter, by following Calderdale Council on Facebook and by visiting www.calderdale.gov.uk/vision