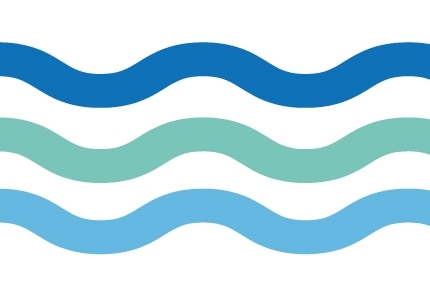 Time is running out for Calderdale residents and businesses to apply for funding to make their properties more resilient against flooding.
Calderdale Council has been making 'repair and renew' grants of up to £5000 available to local people affected by the Boxing Day 2015 floods.
The money is for work to reduce flood risk and help make buildings easier and quicker to dry out and repair if they flood again.
The Council is urging residents and businesses to apply now, as the full application, survey and quote for works need to be submitted by Friday 31 March 2017.
Cllr Tim Swift, Calderdale Council's Leader, said:
"It's vital that local people are as prepared as they possibly can be for flooding. Making adjustments to homes and businesses is an important way to prepare, and through the grants scheme we're trying to make this as easy and affordable as possible.

"We have received more than 1,250 applications and expressions of interest for the repair and renew grant from homeowners, and over 400 businesses have applied. There's not long to go until the deadline, so don't miss out – apply now and we'll support you throughout the process."
For more information and to apply, please visit www.calderdale.gov.uk/flooding  
Roger Barr, a Mytholmroyd resident, was badly affected by the Boxing Day 2015 floods. He applied for a repair and renew grant from the Council and explains how this helped to protect his home:
"I have prepared my house in such a way that if it was to flood in the future I would have rather limited damage. Mother nature is a force, however I feel comfortable now knowing that the work I have done to lift my electrics, fit removable doors and a tiled floor, remove the plaster to the stonework and raise the height of my cooker, fridge and washing machine, will all help to make my home more resilient and easier to dry out, clean and repair if, or when, it ever floods again."
Artisan Fireplaces Design Ltd in Brighouse benefited from funding from the Council, including the repair and renew grant, after it was severely affected by the floods.
They received one-to-one advice, a temporary Business Rates discount and £10,000, which was used to repair the lift – vital for getting customers back into the showroom to view products – and to buy a water pump to remove floodwater.
Sue Malthouse, the Managing Director of Artisan Fireplaces, said:
"I urge any flood-affected business to apply for a grant – it's easy to do, the Council guides you through the process and the money can make a huge difference to your business."
Local businesses are also being encouraged to apply for the new 'business enhancement grant' of up to £10,000, which was launched recently by the Council and the Community Foundation for Calderdale. The grant aims to help businesses affected by the 2015 floods to expand through investment in anything from buying new machinery or premises, to developing current premises or taking on new staff / apprentices. For more information about this grant please email business@calderdale.gov.uk