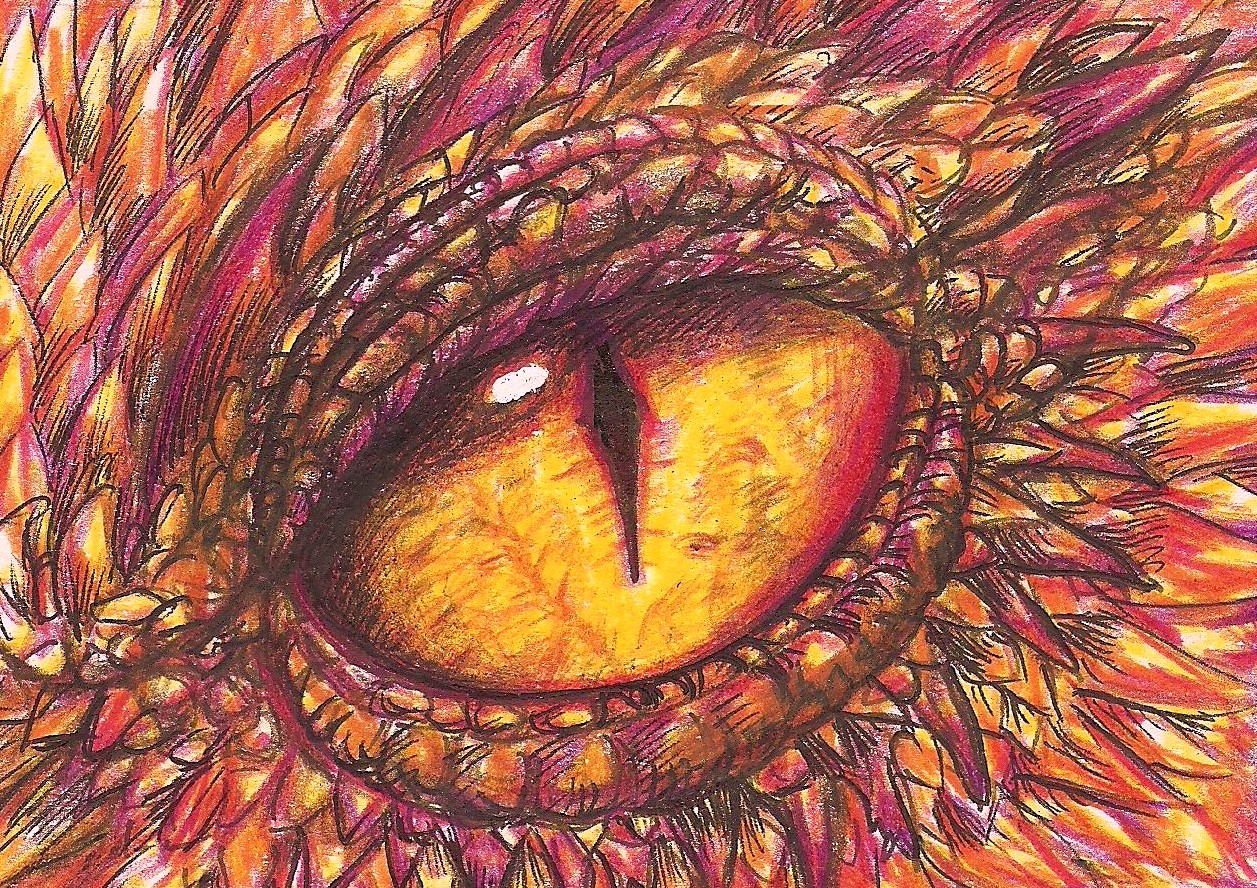 Visitors to Smith Art Gallery in Brighouse are in for some fiery fun, as a new family exhibition exploring fearsome, ferocious and friendly dragons through the ages (in all their shapes and sizes) opens on Saturday 5 December. 
This free exhibition features original artworks by local illustrator and author Chris Mould. Following his successful 'Pirates!' exhibition last year, Chris returns to Brighouse with his book 'Fangs 'n' Fire'.
Chris Mould said: 
"Don't search too hard for the Dragon! However hard you look, he will only appear when he wants to. But once in a while, he may pass your way. Don't expect the ferocious beast you've heard of. He may be still and silent, or appear unnoticed in a cloud of smoke or flames of fire. Perhaps he's small and scuttles, rat-like, out of sight before you spot him. Who knows?" 
The exhibition will also feature displays of fictional dragons depicted in film, literature and art.
Calderdale Council's Cabinet Member for Communities, Cllr Steve Sweeney, said:
"It's great news that the popular Dragons exhibition is travelling to the Smith Art Gallery after its successful run at Bankfield Museum in Halifax. The colourful and creative designs of artist Chris Mould were really popular, both with children and adults, when they were at Bankfield.
"This fantastic exhibition will add to the wonderful works already on display at the gallery."  
The exhibition will run until Saturday 20 February. Smith Art Gallery on Halifax Road, Brighouse, HD6 2AF, is open Monday and Friday 10am-5pm, Tuesday and Thursday 10am-4pm and Saturday 10am-3.30pm. Admission is free.