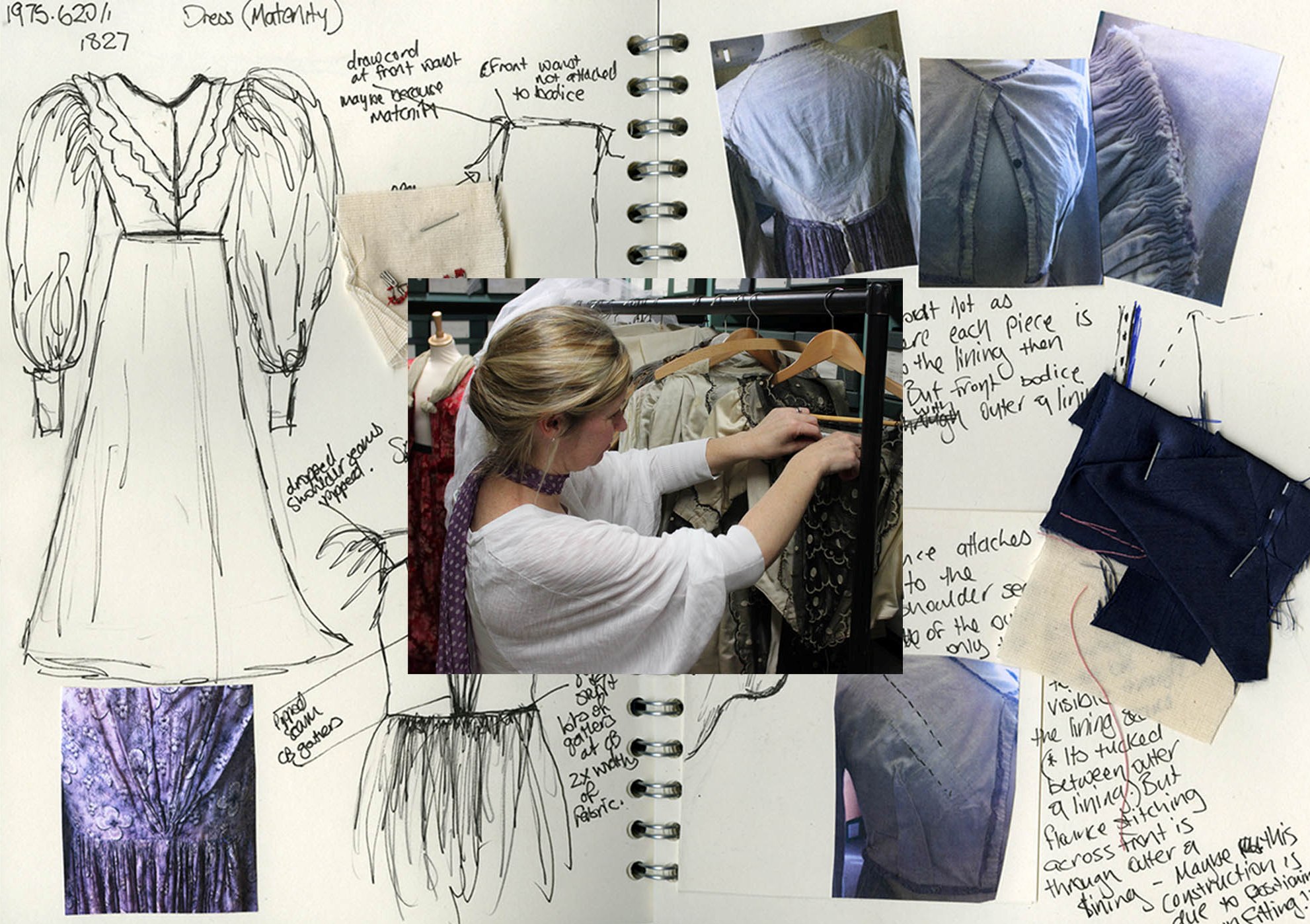 If you have a passion for fashion, why not head down to Bankfield Museum in Halifax where you can take a stylish trip back in time as part of the new exhibition, 19th Century Dressmaking?
This exhibition offers visitors the chance to see a selection of historic dresses and accessories from Calderdale's collections, and explore the techniques of  dressmaking in the 19th century.
The displays have been put together by fashion and costume lecturer Phionna Fitzgerald, who used dresses in Calderdale Museums' collection to explore women's costume through the 1800s. Phionna examined their cut and construction by recreating some of the dresses using contemporary and traditional techniques.
Phionna said of the exhibition: 
"The costume collection at Bankfield Museum is a hidden treasure with each piece unique in its own way with its own story to tell. The exhibition has been a great opportunity to show the findings from my investigations alongside the original pieces. I hope that this exhibition generates further interest into the craft of making clothes."
 Calderdale Council's Cabinet Member for Communities, Cllr Steve Sweeney, said: 
"This new exhibition features a number of original dresses from the 1800s along with expert recreations.  

"The museum archives house a vast array of historical fashion pieces, so it's great that some of these hidden gems will be displayed alongside the modern recreations, showing the expert, technical skills required for some of the 19th century styles."
The exhibition runs until Saturday 3 October, running alongside Bankfield's Cabinets of Curiosity exhibition, which is suitable for all ages. Both free exhibitions feature children's trails and activities.
For adults, there's also the upcoming Conference of the Curious on Monday 21 September, which will highlight topics raised in the exhibitions with a selection of speakers on a range of interesting subjects, including weird and wonderful costume. For more information and for tickets for this event visit http://museums.calderdale.gov.uk and search for Conference of the Curious, you can also visit this site to find out more about these and other exhibitions at Calderdale Museums.