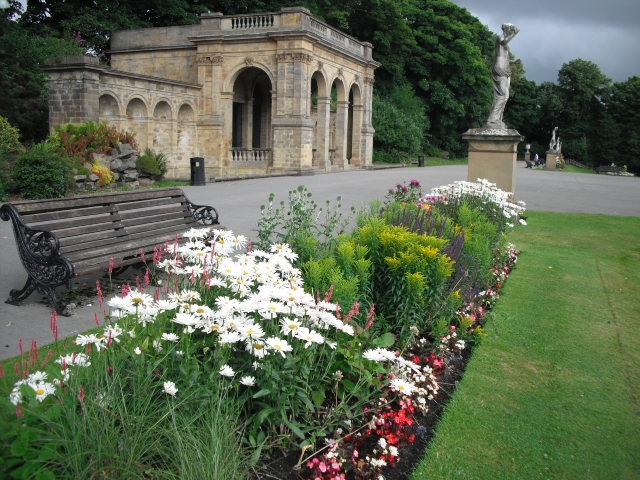 Six Calderdale parks already have the Green Flag award seal of approval, but now Calderdale residents can vote for their favourite, in a national poll.
Bailiff Bridge Memorial Park, Manor Heath Park, Ogden Water Country Park, Shibden Estate, The People's Park and Wellholme Park all received the prestigious award in July, and now residents can support their favourite by voting for it in the Green Flag annual People's Choice Award.
Voting is now open giving people the power to decide which one of the UK's 1582 Green Flag Award sites should be named Park of the Year in an online vote.
To vote:  
·         Select your country/region on the interactive map

·         Find your favourite park or green space

·

         Click the 'vote for this site' button

 
The Green Flag Award was first launched in 1996 to recognise and reward the UK's best green spaces. It is the standard for parks and recognises well-managed, high-quality sites that meet the needs of the community. 
All Green Flag Award winning sites are entered into the annual People's Choice Award vote. Last year saw over 35 thousand votes from the public, with Victoria Park in London's Tower Hamlets receiving thousands of votes to be crowned as the People's Choice.
 The vote is now open and will close at noon on 30 September. The winner of the People's Choice will be announced in October.  
Calderdale Council's Cabinet Member for Communities, Cllr Steve Sweeney, said: 
"Calderdale parks rank amongst the best in the country, and have some fantastic facilities.  

"Although six parks in the borough have already received recognition from the Green Flag award scheme, we'd like Calderdale residents to pick their favourite and vote in the People's Choice Award. 

"Many residents have a park that is special to them, and it would be great if we could add the People's Choice award to the already long list of accolades for our parks." 
Paul Todd, Green Flag Award manager, said:  
"We all have a favourite park, whether it's our local green space or a special park we'll travel miles to visit. Following another record breaking year for the Green Flag Award, we are urging everyone to vote for their own favourite park, so we can crown one of these 1,582 special parks as the People's Choice 2015."