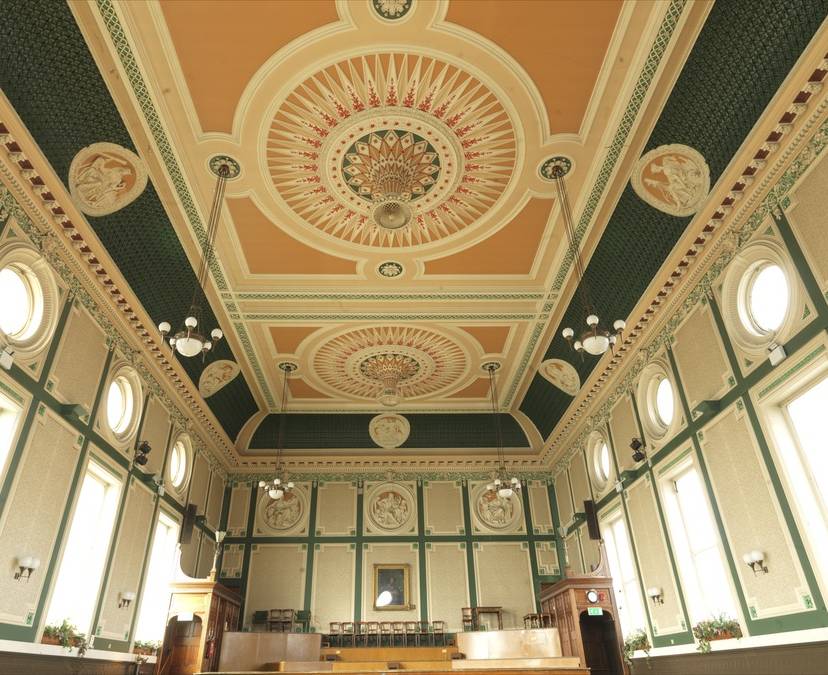 Visitors to Todmorden Town Hall will catch their first glimpse of the building's new heritage centre during Heritage Open Days this September.
The exciting new addition opens officially on Friday 11 September, as part of a project to tell the fascinating story of the Grade I listed building.
Through the project, trained volunteers are providing guided tours of the Town Hall and events to encourage greater use of the iconic building.
The heritage centre will be open throughout the year, but the Heritage Open Days on Saturday 12 and Sunday 13 September will be the first chance to see all it has to offer.
Did you know that the ballroom once hosted balls complete with an inside water fountain, and that the Council Chamber once doubled up as a Magistrates and Civil Court?
Visitors will learn a variety of facts as they step back in time through an exhibition of historic objects and digital archive material. They can learn more about the Victorian Town Hall and delve into their own family history.
Local people are at the heart of the exhibition – their personal memories of the building are helping to tell its story, and more residents are encouraged to come forward and share their tales.
A strong volunteering programme underpins the heritage project. Dozens of volunteers are developing new skills and knowledge through training and research, to teach and inspire visitors.
The 'Telling the Story' project has been made possible by a Heritage Lottery Fund (HLF) grant of £45,700 and a Council contribution of £3000.
Calderdale Council's Leader, Cllr Tim Swift, said:
"This project is a real celebration of Todmorden Town Hall's unique heritage. Local people are proud of its rich history and we're keen to keep this alive. We want more people to come through the doors, be inspired to explore and share their own stories.

"This investment is just one of the ways we are working to secure the future of the magnificent building and help it to thrive even more as a community and tourist venue. I'd like to thank the Heritage Lottery Fund and all the staff and volunteers for making this happen."
The Council is working with Pennine Horizons Digital Archive (a local, specialist charity who will hold and care for the project's digital records and photos), Todmorden and Hebden Bridge Local History Societies and the Council's Library and Museum Services to ensure that the local heritage is captured and preserved for future generations.
Heritage Open Days at Todmorden Town Hall run from 11am to 3pm on Saturday 12 and Sunday 13 September. The new heritage centre will be open throughout, and guided tours of the building will take place every 30 minutes. Find out more at Heritage Open Days(external link). On this website you can also discover what else is happening in Todmorden and across Calderdale during Heritage Open Days. 
If you have stories about Todmorden Town Hall please get in touch by emailing daniel.jessop@calderdale.gov.uk or calling 01706 548105.
To find out more about the Town Hall, visit Todmorden Town Hall – about the venue. To hire the building for an event, go to Todmorden Town Hall – take a look, make a booking.