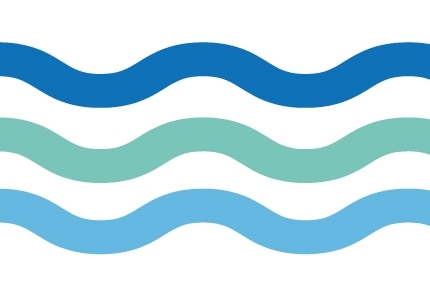 Press release from the Environment Agency
People living in the Stubbing Holme Road neighbourhood of Hebden Bridge are being urged to drop in to an event to find out more about proposals to protect their properties from flooding.
This is the proposed first phase of work carried out by Environment Agency, in partnership with Calderdale Council, to design and construct a flood alleviation scheme for Hebden Bridge.
The aim in this initial phase will be to provide flood protection to properties along Stubbing Holme Road. Proposals include replacing and raising riverside walls adjacent to the River Calder and measures to prevent flows from the Calder into the old mill goit, a channel built to serve the mill which runs under houses in the area and causes cellar flooding.
Members of the local community are invited to the drop-in event, from 3pm until 7.30pm, on Wednesday 8 August at the Hebden Royd Methodist Church, Bridge Lanes.
Simon Byrne, project manager for the Hebden Bridge flood alleviation scheme from the Environment Agency, said:
"This is an opportunity for people living in the area to see the proposals, share their views, give us their feedback and ask the team who are delivering this work any questions they may have."
Calderdale Council's Cabinet Member for Regeneration and Economic Strategy, Cllr Barry Collins, said:
"This drop-in event offers the opportunity to find out more about proposals to protect properties around Stubbing Holme Road and for residents to share their views on the proposed scheme.

"This is part of a wider programme of flood alleviation work taking place in Hebden Bridge and across Calderdale to reduce the risk of future floods and protect local communities."
Anyone who is unable to attend the event can view plans for Stubbing Holme Road on www.eyeoncalderdale.com(external link) from 8 August.
If residents have any questions please contact the project team by email at: HebdenBridgeFAS@environment-agency.gov.uk
Work is also continuing to develop the outline designs for the flood defence scheme to protect homes and businesses in Hebden Bridge town centre by reducing flooding from the River Calder, Hebden Water and Rochdale Canal. Surface water flooding in the town centre and upper sections of the Hebden Bridge catchment is also being addressed.
The plan is to start this work early next year and for the scheme to be completed by 2021. The scheme will consist of flood walls and surface water interventions and the design team are investigating using glass panels and raising barriers to minimise any intrusion on the views of the river.
The Environment Agency is also working with Yorkshire Water to investigate reservoir storage. Officers are also working with partners who run natural flood management programmes in the Calder Valley to improve protection for residents and businesses.