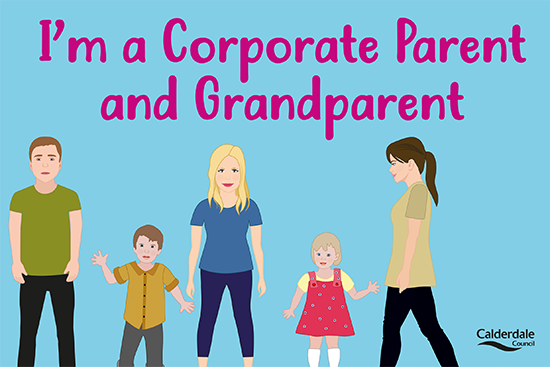 Calderdale Council is looking at the best way to support children looked after and care leavers.
Young people who are looked after or are leaving the care of the Council should be supported to achieve their best and reach their aspirations.
Calderdale Council takes the responsibility of corporate parenting very seriously and is committed to providing the best possible support, care and opportunities for children and young people in its care. Calderdale was also the first authority in the country to recognise its role as a corporate grandparent – meaning it supports not only young people leaving its care, but also any children they may have.
To further the Council's commitment to its young people a new Corporate Parenting Strategy has been developed setting out how the Council intends to help its young people reach their potential. The strategy focuses on making sure young people:
Start healthy and stay healthy
Are safe at home, in school and the community
Enjoy learning and achieve their best
Develop social skills and take part in activities
Have a voice in decisions that affect their lives
Stay in education and get a job
Calderdale Council's Cabinet Member for Children and Young People's Services, Cllr Megan Swift, said:
"As corporate parents we are committed to giving children looked after the care and opportunities we would want for our own children and grandchildren.

"All young people who come into the Council's care should feel part of a wider family and this new strategy would help us ensure our children looked after and care leavers are well supported and able to reach their full potential.

"Supporting our young people to achieve their best will help us to realise Calderdale's Vision 2024, to create a place known to be enterprising, talented, resilient, kind and distinctive."
The year 2024 marks Calderdale's 50th anniversary. But where do we want to be by 2024? What's our ambition and what will be different? Get involved with the debate on Twitter with #VisionCdale2024 and find out more at www.calderdale.gov.uk/v2/council/vision-2024
The Corporate Parenting Strategy will be discussed at the meeting on Calderdale Council's Cabinet on Monday 30 July at Halifax Town Hall, starting at 6pm.