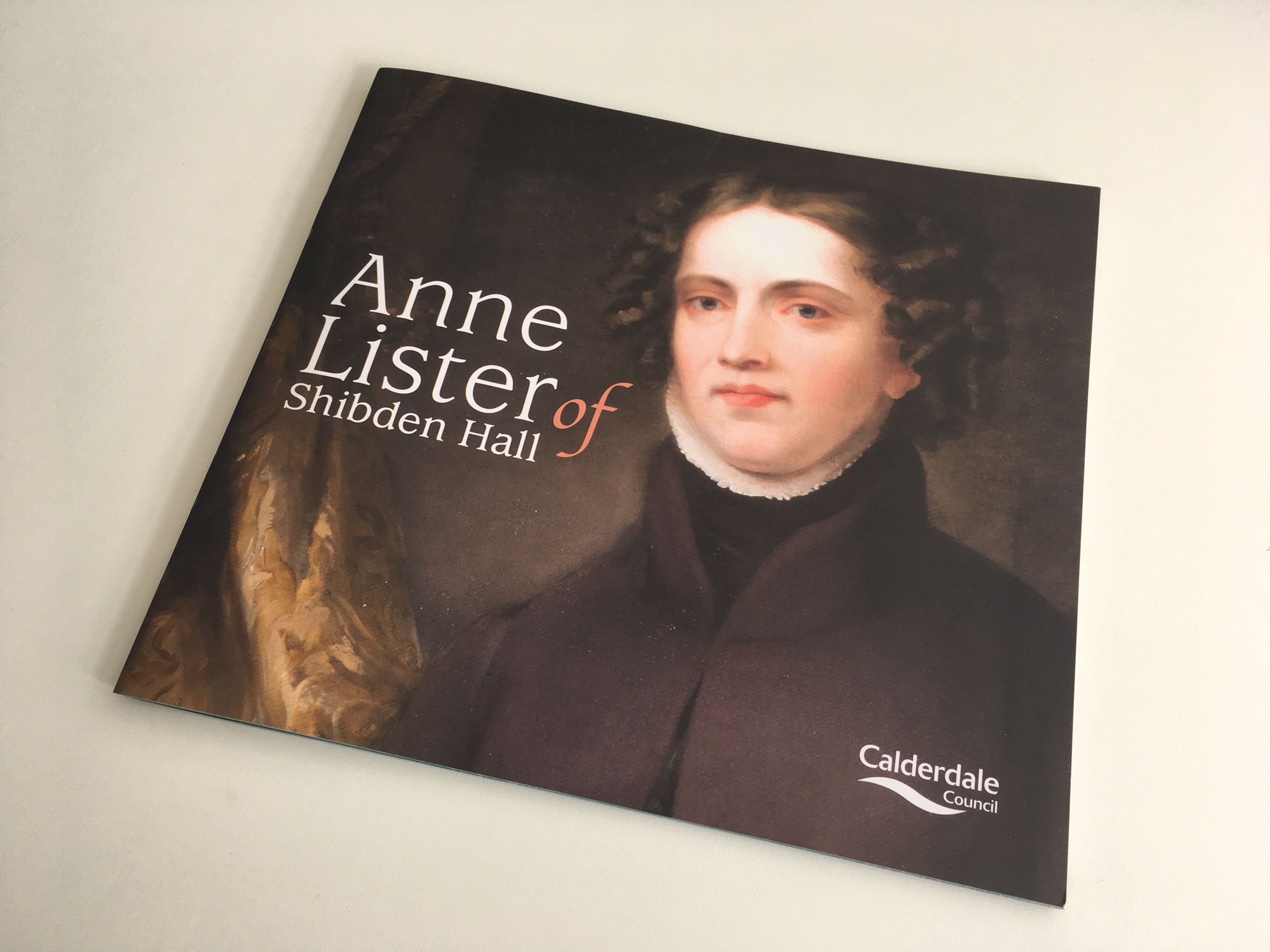 A new guidebook exploring the history of Anne Lister is now on sale.
The story of Anne Lister (also known as Gentleman Jack) will soon be hitting our TV screens in the new BBC and HBO drama series, starring Suranne Jones as Anne Lister. 'Gentleman Jack' is written by screenwriter Sally Wainwright and will explore Anne's life and those who lived at Shibden Hall and the estate.
But who was Anne Lister? Calderdale Council's Museums Service, which looks after Shibden Hall, has put together a short introductory guidebook, Anne Lister of Shibden Hall, so you can find out more about this enigmatic woman.
Calderdale Council's Cabinet Member for Communities and Neighbourhood Services, Cllr Susan Press, said:
"The interest in Anne Lister's fascinating story is sure to increase when Gentleman Jack airs. To help people find out more about her life and her legacy, we've produced a new guidebook which is available to purchase when visiting Bankfield Museum or Shibden Hall."
The introductory guide gives an overview of Anne, her life at Shibden Hall, how she has been portrayed over the years and her home and estate.
Shibden Hall has been closed for filming for the new TV series but reopened again on Tuesday 24 July and will be open until Monday 3 September. It will then be closed until next March, so visit now for a sneak peek of Anne's home if you've not been before.
The new books can be purchased from Bankfield Museum, Shibden Hall and online at Amazon – Anne Lister of Shibden Hall(external link)
If you'd like to find out more about Anne Lister there is a tour at Shibden Hall on Sunday 29 July at 2pm. The tour is included in Hall entry price and there's no need to book. There's also a short introductory video to Anne's life, which can be seen at: https://www.youtube.com/watch?v=h4NBNBHihgg(external link)
For more information, visit http://museums.calderdale.gov.uk, email museums@calderdale.gov.uk or follow @ShibdenHall on twitter.