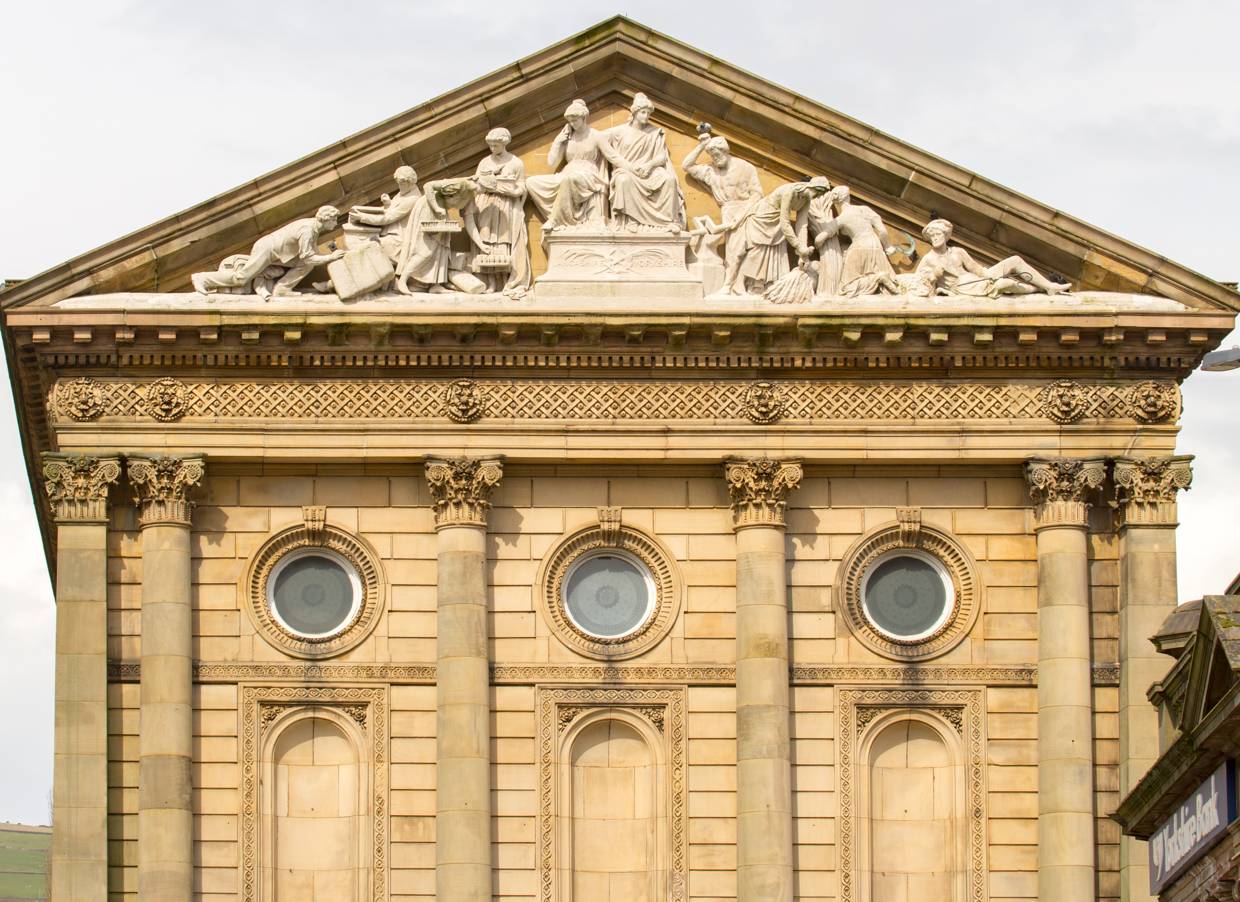 The next free taster tour of Todmorden Town Hall is on Sunday 5 August and focuses on the famous architect of the building, John Gibson.
As well as seeing inside this magnificent building, the guided tour, led by Town Hall volunteers, focuses on the history of the renowned architect John Gibson. Gibson designed Todmorden Town Hall and a variety of other buildings in the town.
Calderdale Council's Cabinet Member for Neighbourhoods and Communities, Cllr Susan Press, said
"The architecture of Todmorden Town Hall is unique. This tour is an opportunity to find out more about the building and the architect who designed it."
John Gibson trained under Sir Charles Barry, Victorian architect of the Houses of Parliament. He was also the architect of the National Provincial Bank, designing many of their branches including their head office in London, which at the time was the largest banking hall in the country.
The Fielden family of Todmorden commissioned Gibson to design a number of buildings in the town. This tour will explore Todmorden and the Town Hall's connection with John Gibson.
The tour starts at 2pm and visitors are asked to meet on the bridge opposite the pediment at the top of Halifax Road.
If you'd like to find out more, or if you're interested in becoming a Town Hall Volunteer, please contact Daniel Jessop, Volunteer and Events Co-ordinator: daniel.jessop@calderdale.gov.uk  / 01706 548105 / 07912 891370.
Todmorden Town Hall is also available for room hire and is suitable for a variety of events. To find out more, visit www.calderdale.gov.uk and search for 'Todmorden Town Hall'. You can also contact halls@calderdale.gov.uk, for more information or to discuss requirements.