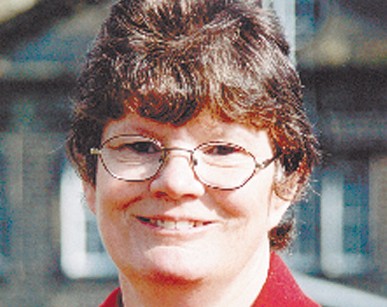 Making sure children get the best start in life by supporting struggling families was the theme for Calderdale Council's first ever National Early Intervention Conference.
Over 160 delegates from across the UK attended the conference at The Shay Stadium in Halifax on 2 October to learn more about Calderdale Council's work on early intervention, which is achieving dramatic results. 
Early intervention is the support which the Council and partners including the Police, the NHS and schools, provide for families which are finding it difficult to cope.  Parents might need advice on managing difficult behaviour, getting a child to school regularly, providing a healthy diet or dealing with stress. Whatever the problem, the Early Intervention services provide support to make sure that children are happy, successful and safe.
By working intensively with parents the Council's Early Years Family Intervention Team has successfully reduced the number of children being taken into care in Calderdale. Since the team formed, three quarters of the children it works with are still with their family whereas a third of these families have previously had a child removed from their care.  
 The Family Intervention Team is also helping to reduce the number of cases which need support from Children's Services. Working with parents to turn around family problems over an average of six or seven months, we've found that 91% of families no longer require social care services because they are now able to cope with and enjoy family life. 
Calderdale is also second in Yorkshire and Humberside for take up of free childcare places for two year olds. Eighty per cent of eligible two year olds in the borough are now receiving up to 15 hours of free nursery education per week, giving them the chance to develop and learn through well-planned play activities in a safe and secure environment.  
Calderdale Council's Cabinet Member for Children and Young People's Services, Cllr Megan Swift said:
"We're very proud of the work that we do on Early Intervention because it stops small problems in families growing into bigger problems which are much harder to deal with. Parenting can sometimes be difficult and providing help and support at an early stage is vital to keeping families together.  

 

"This conference was about sharing what we've learned with other professionals. It was also a great opportunity for us to learn from other local authorities so that we all improve. Every child deserves a good start in life."
Speakers included Anne Longfield OBE, Children's Commissioner for England and Nick Frost, Professor in Social Work (Childhood, Children and Families). The conference also included interactive workshops covering early intervention, family intervention and preventative work on child sexual exploitation (CSE).