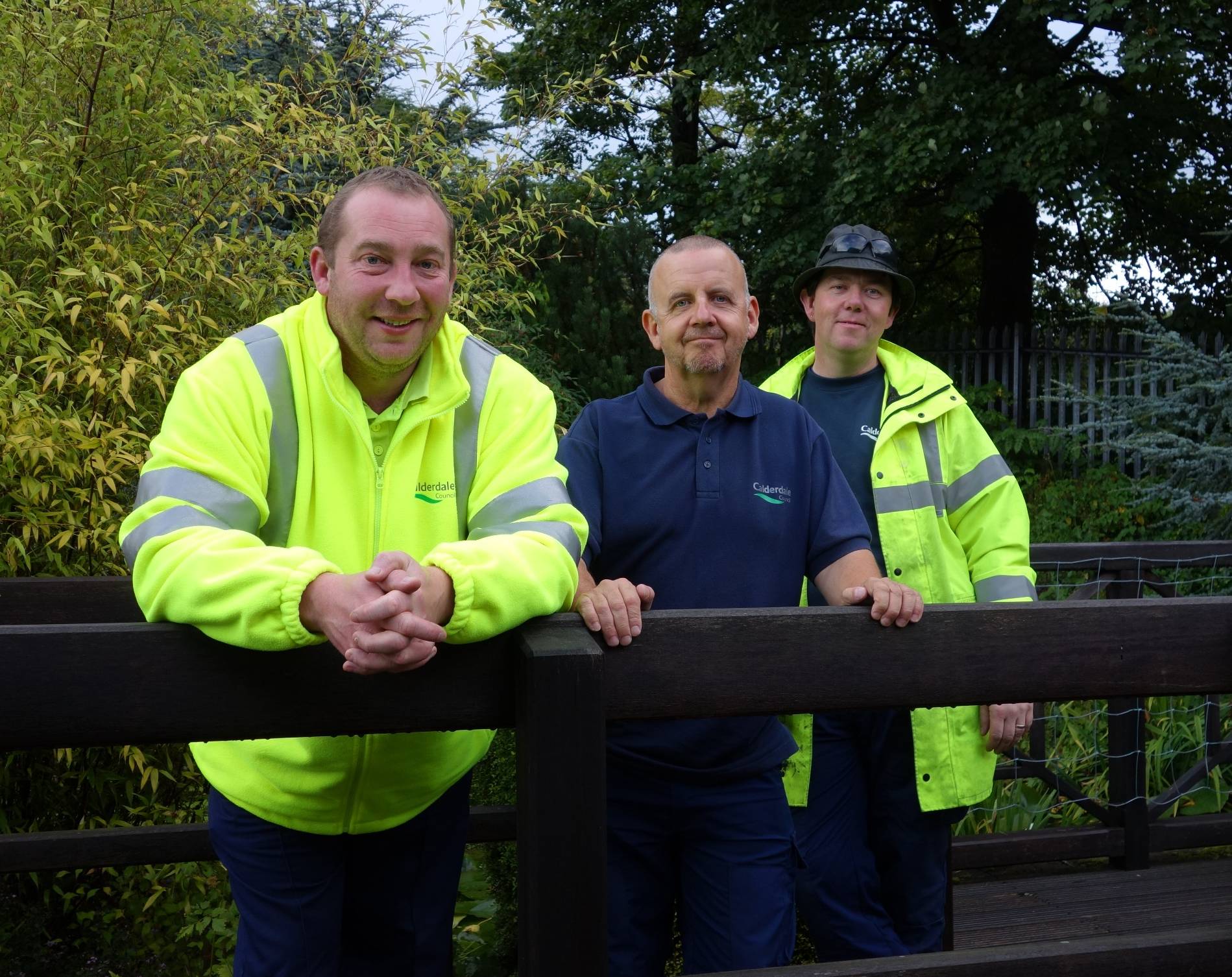 Nearly 100 staff working in Calderdale's parks, countryside and streets have received training on spotting and reporting signs of child sexual exploitation (CSE).
Calderdale Council delivered the training to its Safer, Cleaner, Greener service – which includes street cleaning and playground maintenance – throughout the summer as part of its ongoing work to help tackle CSE.
The interactive sessions covered what CSE is, the warning signs to look out for, the importance of speaking up and how to report concerns.
Calderdale Council's Cabinet Member for Communities, Cllr Steve Sweeney, said:
"Keeping children safe is everyone's business. That's why we've launched our new training scheme. Our Safer, Cleaner, Greener staff spend their working days in public places like parks and town centres. Like other staff, they are our eyes and ears and need to look out for anything that doesn't seem right. Thanks to the training they are aware of their responsibility to protect children from harm, and if they ever see something that concerns them, they know how to report it."
The Council is looking to roll out the training to other services to build on the mandatory e-learning which is already in place, to ensure that all staff understand and act upon concerns about youngsters at risk of or experiencing abuse through sexual exploitation.
This comes after the successful training introduced by the Council's Licensing team in May 2015, where hundreds of taxi drivers and private hire licence holders are learning how to protect children from CSE and are about to graduate at a civic reception at the Victoria Theatre on 21 October. The sessions are delivered by West Yorkshire Police, Calderdale Council, the Calderdale Safeguarding Children Board and Nadeem Mir, the former Chief Inspector for Greater Manchester Police. Taxi drivers must complete the course to keep their licence.