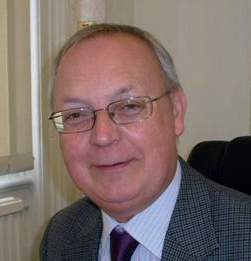 Calderdale Council's Governance and Business Committee is set to consider implementing the Living Wage to boost the wages of 390 workers.
Councillor Tim Swift, Leader of Calderdale Council said:
"The Living Wage is part of a national campaign to tackle poverty by making sure that people are paid enough to live on and that work provides an effective alternative to being reliant on tax credits and in-work benefits.
"We want to improve well being, increase life chances and reduce inequality in Calderdale, by paying our own staff a fair wage and by encouraging other employers to do so. We are very aware that some of the lowest paid staff, whether in Council employment or other sectors, are also those who provide the most important personal services."
If the policy is given the go ahead, the Calderdale Living Wage would be paid to Council workers on the lowest salaries, such as catering staff and cleaners, raising their hourly rate from £6.19 for the minimum wage to £7.45 for a Living Wage. This level has been calculated to provide the basic cost of living and would be reviewed annually.
A campaign to encourage employers across the public, private and voluntary sector to sign up to the Calderdale Living Wage agreement would be launched by the Council in the autumn. The Council would also use its buying power to encourage its suppliers to pay the Living Wage to all employees.
Cllr Swift added:
"At the moment, more than one in 10 full time employees in Calderdale are paid less than the proposed Calderdale Living Wage. By adopting this as a Council, we hope to encourage other employers to take up the challenge, and help to make Calderdale a place where work pays fairly and where everyone has a stake in a thriving economy."
According to the Living Wage Foundation the benefits are not just felt by workers, and major businesses signed up to the national Living Wage agreement include KPMG, Deloitte and PwC.
Insurance company Aviva are a Principal Partner of the Living Wage Foundation. Group Corporate Responsibility Director, Marie Sigsworth said in support of the foundation:
"Paying the Living Wage makes absolute sense to us as an organisation – it's part of our aim of being an employer of choice which helps us to protect the long term success of our business. By paying a fair wage we are able to attract and keep the best people. Aviva is proud of its support of the Living Wage Foundation."
The Governance and Business Committee will meet at 6pm on 15 July 2013 at Halifax Town Hall.