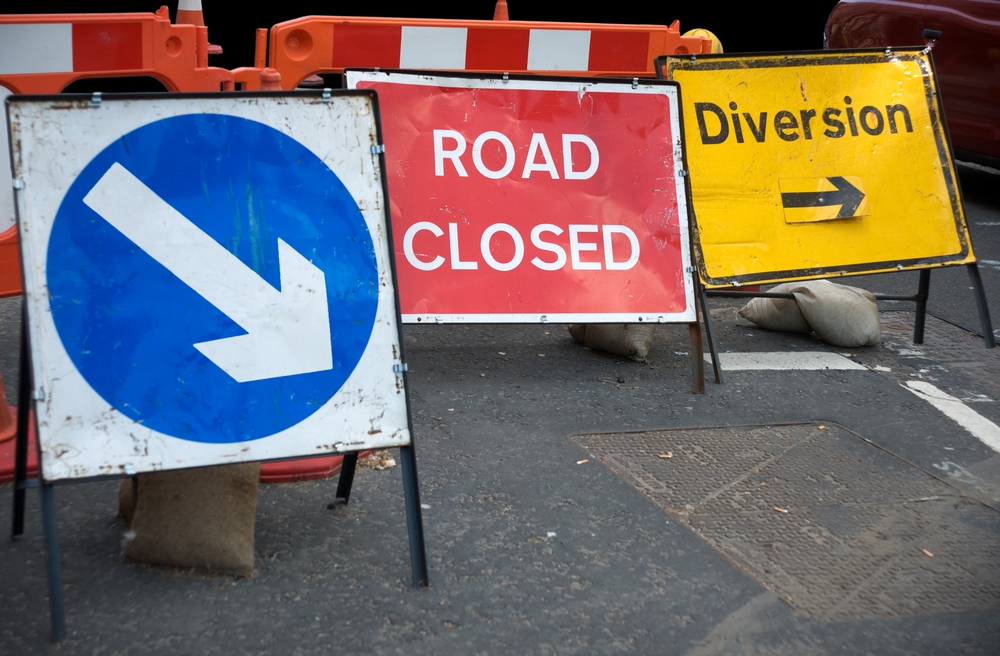 Following a major water main burst on the A629, Huddersfield Road, it will be necessary to close a part of the road to traffic from 8pm tomorrow evening (Saturday 4 November) until approximately 1pm on Sunday 5 November.
Traffic travelling from Halifax towards Huddersfield beyond Salterhebble will be unable to turn right onto the mini-roundabout to travel towards Sowerby Bridge and West Vale. This right filter lane will be completely closed, with all traffic having to travel straight-on to continue on the A629.
Traffic travelling towards Halifax from the Huddersfield direction will also be affected, as the closure will also involve a small section of the A629 being closed. Traffic will be diverted down to the mini-roundabout and back up onto the A629.
Traffic joining the mini-roundabout from the West Vale and Sowerby Bridge directions will also be unable to join the A629 towards Huddersfield.
Emergency services and bus companies are aware, but severe disruption is to be expected while Yorkshire Water complete these vital works.
Motorists are advised to avoid the area or find alternative routes.