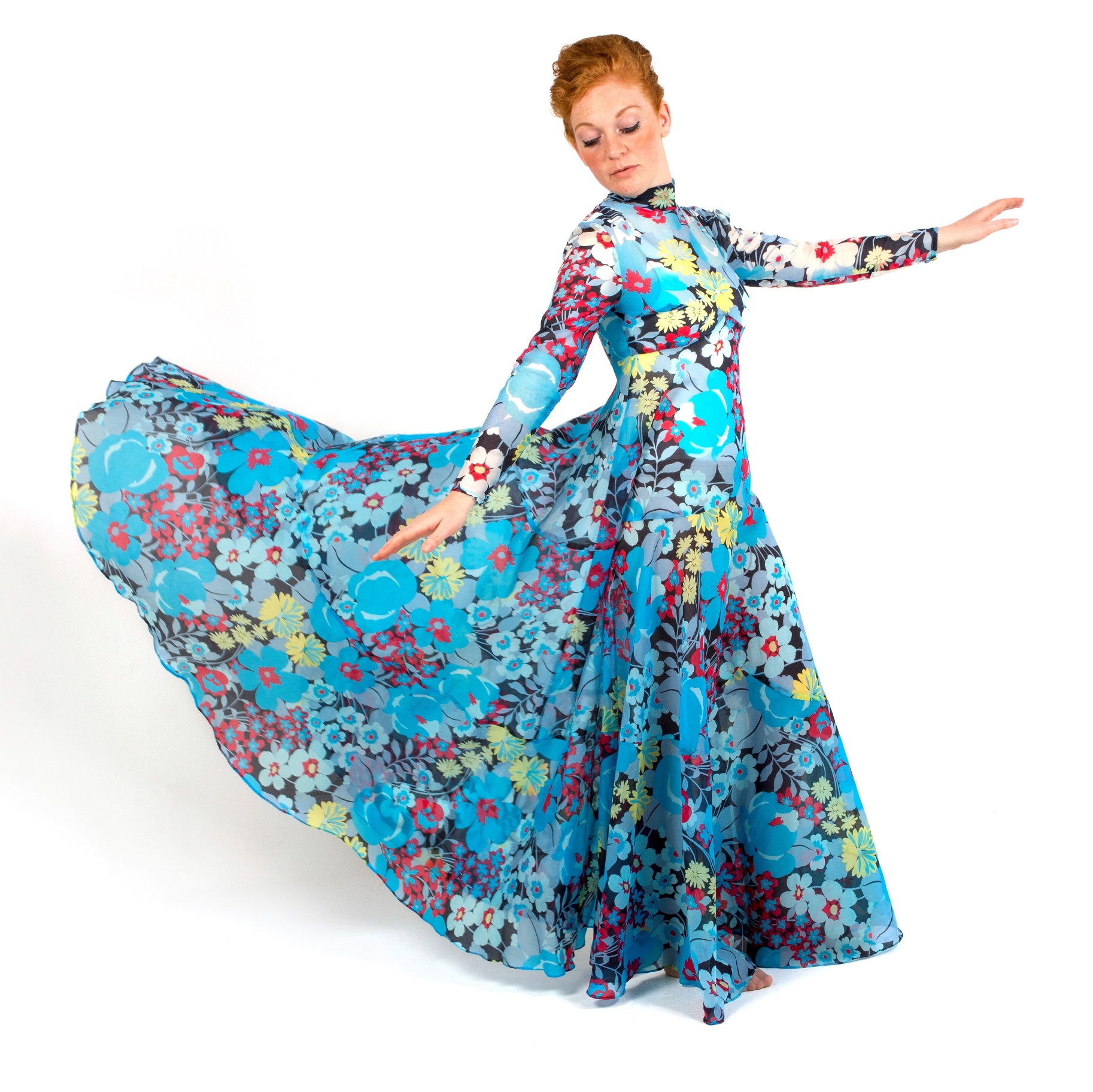 Visitors to Bankfield Museum, Halifax, can take a trip back to the Swinging Sixties with the first of a series of special live events exploring fashions throughout history.
Bankfield Museum is currently hosting the 'Opening the Wardrobe' exhibition on the top floor of the museum, showcasing the unique collection of dress historian and author Lucy Adlington, as part of a year-long residency.
Lucy has been collecting clothing and delighting audiences with celebrations of clothes and their history for 22 years with her company History Wardrobe. Their shows combine history, fashion and fun, covering fascinating subjects.
The first of four History Wardrobe events at Bankfield is 'The Frock Shop – Fashion Shopping in the Sixties', which takes place on Thursday 20 April from 6.30pm. Lucy and the History Wardrobe team will celebrate the decade's brilliant designs – from mini to maxi, in a riot of Lurex, Bri-nylon, crisp cottons and Crimplene.
Tickets for the event can be booked at https://www.eventbrite.co.uk/cc/history-wardrobe-events-1278499(external link). There's also the opportunity to book for further events planned throughout the year, each focusing on different periods or styles of fashion.
The 'Opening the Wardrobe' exhibition has been captivating visitors since it opened in February. One visitor commented "Visited from Worcestershire. An excellent first-rate exhibition. Thank you. Eat your heart out V&A – more fashionistas need to travel north.".
The exhibition explores the stories which clothes tell – such as the remarkable journey of a Second World War coat, or the flamboyant fun of 1970s clubbing gear. It also includes an artistic re-creation of the dress from Gustav Klimt's famous artwork, 'Woman in Gold'.
The exhibition is free to enter and runs until end of December 2023.
Calderdale Council's Assistant Director for Customer Services, Sarah Richardson, said:
"The wonderful 'Opening the Wardrobe' exhibition at Bankfield Museum has been getting rave reviews from visitors and now there's the opportunity to experience more from the History Wardrobe, as the museum hosts the first of four special themed events.
"The events are hosted by the best-selling author and historian, Lucy Adlington and ticket holders for the event on April 20th will be treated to a celebration of styles from the 1960s – one of the most iconic decades for fashion."
For more information about the 'Opening the Wardrobe' exhibition and accompanying events, plus details about what's on at other museums across Calderdale, visit museums.calderdale.gov.uk.
ENDS