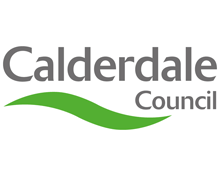 Young people in Calderdale have the opportunity to check out the Orangebox facility in Halifax at a special open evening at the Centre. 
On Friday 30 May, the Centre will be opening its doors for an evening of live music, DJ workshops, fashion tips, creative writing workshops and much, much more.
Calderdale Council's Discover libraries team, has helped organise for some top authors to come along, talk about their work and tell you about some exciting projects happening over the summer holidays.
Anarchic poet Gez Walsh will be running a fun, creative writing session offering a mixture of poems, stories, games and many more surprises. Also, Dr Who fans are in for a real treat, as Mark Wright (co-author of Dr. Whology) will be signing copies of his books, and even offering the chance to win signed copies in an exciting Dr Who quiz.
If all that's not enough to whet your appetite, there's the extra incentive of free pizza on a first come first served basis.
Orangebox which is a registered charity and a part of Square Chapel Trust, provides young people from all over Calderdale somewhere to go and something to do.
Young people can get involved with a variety of different activities such as making, recording and performing music; acting, dancing, fashion, gaming, media and comedy. They can access brand new facilities including rehearsal space, recording studio, mac suite, roof-top skate park, climbing wall and performance rooms.
Calderdale Council's Head of Neighbourhoods, Andrew Pitts, said:
"The Orangebox is a great facility in the town centre and along with Square Chapel, the new library and the transformed Piece Hall will make up an outstanding cultural quarter for Halifax.
"If young people in Calderdale haven't been down to Orangebox yet, this open day is a great chance to see everything that the centre has to offer."
The free open evening runs from 6pm until 9pm. For more information contact Elaine Duffy from the Discover team on 01422 392638 or email elaine.duffy@calderdale.gov.uk