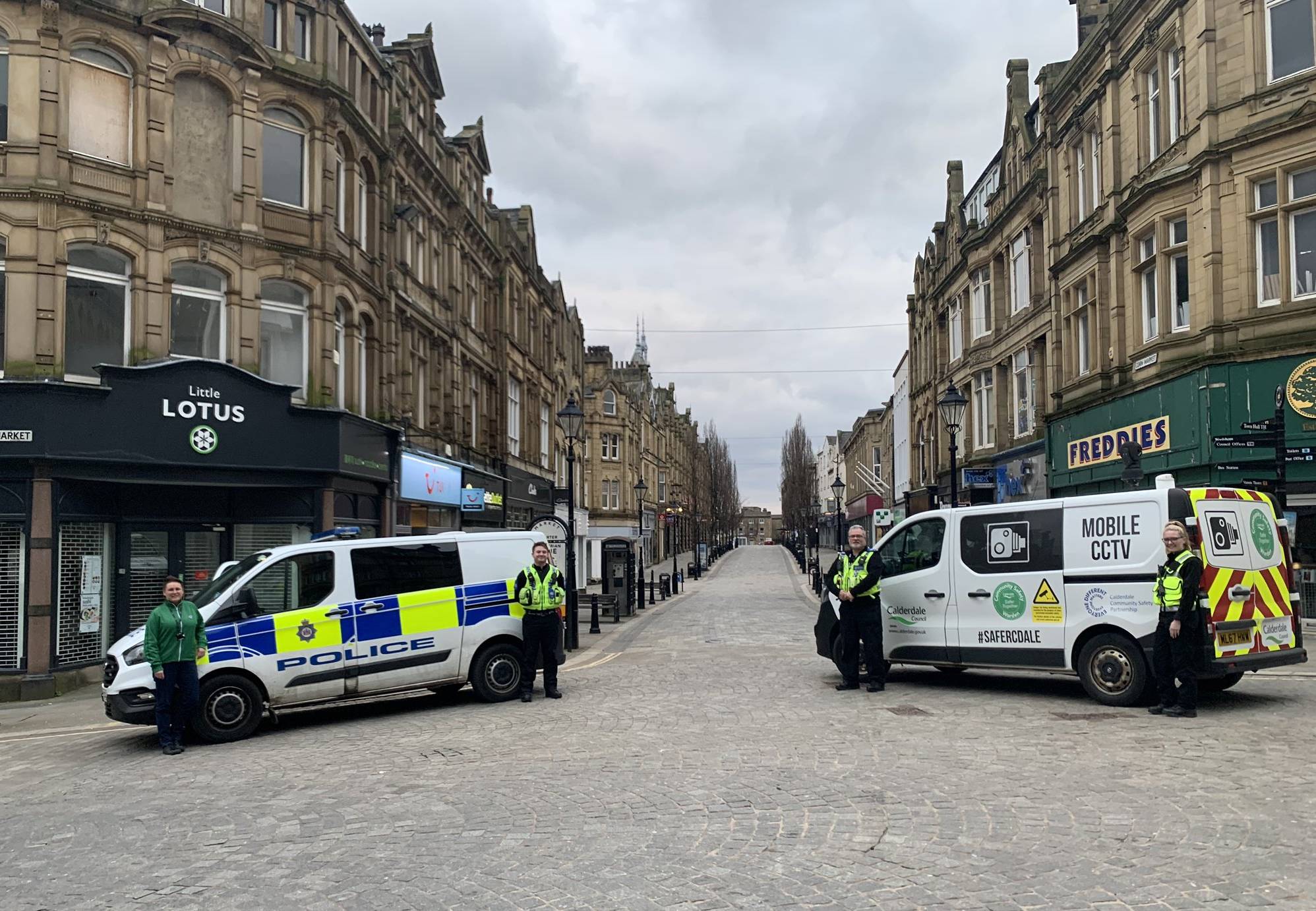 An additional 10 Community Safety Wardens have been appointed by Calderdale Council to support the COVID response and work to keep communities safe.
The Council's Community Protection Team, which consists of representatives from Community Safety and Resilience, Licensing and Environmental Health teams, continues to work with West Yorkshire Police and other partners to support Calderdale communities through the COVID pandemic.
The 10 new wardens will be in post until at least the end of May 2021 and will work with the wider team to support a range of community safety and enforcement tasks. This will include engaging with and advising local people around COVID guidelines and legislation, and also providing a reassuring presence around the borough.
They will also support local businesses with advice around COVID safety measures and when necessary carry out compliance checks on licensed premises and retail businesses in Calderdale.
The success of the team relies on issues being reported and a dedicated online reporting tool is now available for people who have concerns around COVID safety guidelines not being followed.
Issues can be reported on the Council website at www.calderdale.gov.uk/v2/coronavirus/guidance/local/enforcement All reports are treated anonymously and are sent straight to the Council's Community Protection Team.
In addition to the COVID response, the Council's Community Safety Wardens also assist with investigations into reports of anti-social behaviour and fly-tipping, as well as other licensing and housing issues – all of which have seen an increase this year.
Throughout this period of increased demand, the team has also been supported by staff from other parts of the Council. This has included parking services officers assisting with mobile patrols and staff from leisure services redeployed to front line and intelligence roles whilst sports centres have been closed. The recruitment of new wardens will provide additional support for the team and provide increased resilience.
Calderdale Council's Cabinet Member for Public Services and Communities, Cllr Jenny Lynn, said:
"COVID has caused added pressures for many Council services, including our Community Safety Wardens. In addition to their ongoing work to tackle issues like anti-social behaviour and fly-tipping, they've also been providing local communities with important COVID safety messages and enforcing regulations.

"This important work has been supported by staff from other Council services, but it's great news that we've now recruited 10 additional wardens to increase the resilience of the team and help us keep communities safe.

"The number of COVID cases in the borough is still too high. We know that the vast majority of people are doing all they can to help reduce the spread of the virus, but we won't hesitate to take action if we find COVID regulations being breached and people's safety being put at risk."
To keep up to date with Calderdale's Community Protection Team follow @CMBC_CSRT or search for #SaferCalderdale on twitter.
Calderdale is currently in the highest level of restrictions to control infection rates – Tier 3: Very High Alert.
Everyone in Calderdale is urged to keep doing the three big things to protect themselves, their loved ones, our communities, the NHS and social care services:
Limit contact with other people as much as possible
Wear a face covering if indoors with people you don't live with
Isolate if you have COVID-19 symptoms, a positive test or are told to by the NHS.
For more information about Tier 3, visit Local restriction tiers: what you need to know(external link).