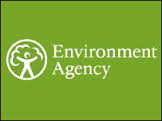 Joint press release with the Environment Agency
James Bevan, Chief Executive of the Environment Agency paid a visit to the Calder Valley yesterday to see first- hand the hard work being carried out to protect properties and businesses from flooding.
He met with representatives from the Calderdale Flood Partnership Board, including Cllr Tim Swift, Calderdale Council Leader; Robin Tuddenham, Calderdale Council Chief Executive; Bede Mullen and Stuart Bradshaw from Slow the Flow charity; alongside local flood wardens Tim Walton, Alan Reardon, Trevor Bannister and Karl Boggis to discuss progress being made with a programme of flood alleviation schemes and repair defences.
Over the last two years the local community, Calderdale Council and partner organisations have been working hard to recover from the floods that hit Calderdale and to prepare for future flooding.
They have drawn up the Calderdale Flood Action Plan which supports community resilience through projects ranging from a volunteer network to support flood wardens and volunteers, to working with Google to map flood information in real time. The plan is available by visiting: http://eyeoncalderdale.com/flood-action-plan(external link)
James Bevan said:
"I was impressed with how the local community and partners are working tirelessly together to better protect homes and businesses and increase resilience to flooding across Calderdale.

"The Government has committed over £50 million for flood defences in the area and we must make sure that it is being spent where it can most help local people prepare for and protect against the devastating effects of flooding."
During the day, the group visited Mytholmroyd to find out about the design and construction of a major £30m flood alleviation scheme and Hebden Bridge, where there are plans for a £15m scheme. Together, these schemes will better protect 900 homes and businesses as well as vital infrastructure and community assets.
They also visited Hardcastle Crags, a national trust site, to discuss natural flood management and see some of the 120 plus leaky dams and gullies that have been stuffed to slow the flow of water down the valley by dedicated volunteers. Natural flood management is an important part of the Government's strategy in protecting communities from flood risk and last year a further £15m was invested in such schemes across England.
The Leader of Calderdale Council, Cllr Tim Swift, said:
"We are extremely proud of the hard work that has gone into protecting Calderdale from future flooding. It was great to be able to highlight this work and show the variety of ways that we are tackling the flooding risk.

"It was also important to highlight the work that is still to be done and show the progress that is being made on some of the larger flood alleviation schemes, as well as the continued efforts of the Council, partners and our great network of volunteers."
Following the winter flooding in 2015, the Environment Agency has completed more than 350 new flood schemes throughout the country, protecting 100,000 homes including 10,000 in Yorkshire. From 2015 to 2021, the Government is investing £2.5 billion in flood and coastal erosion risk management projects.
There are a number of things you can do to prepare for flooding to keep yourself and your family safe. Find out if your home is at risk, sign up for flood warnings and be ready to take action. Visit www.gov.uk/flood(external link) or call Floodline on 0345 988 1188.