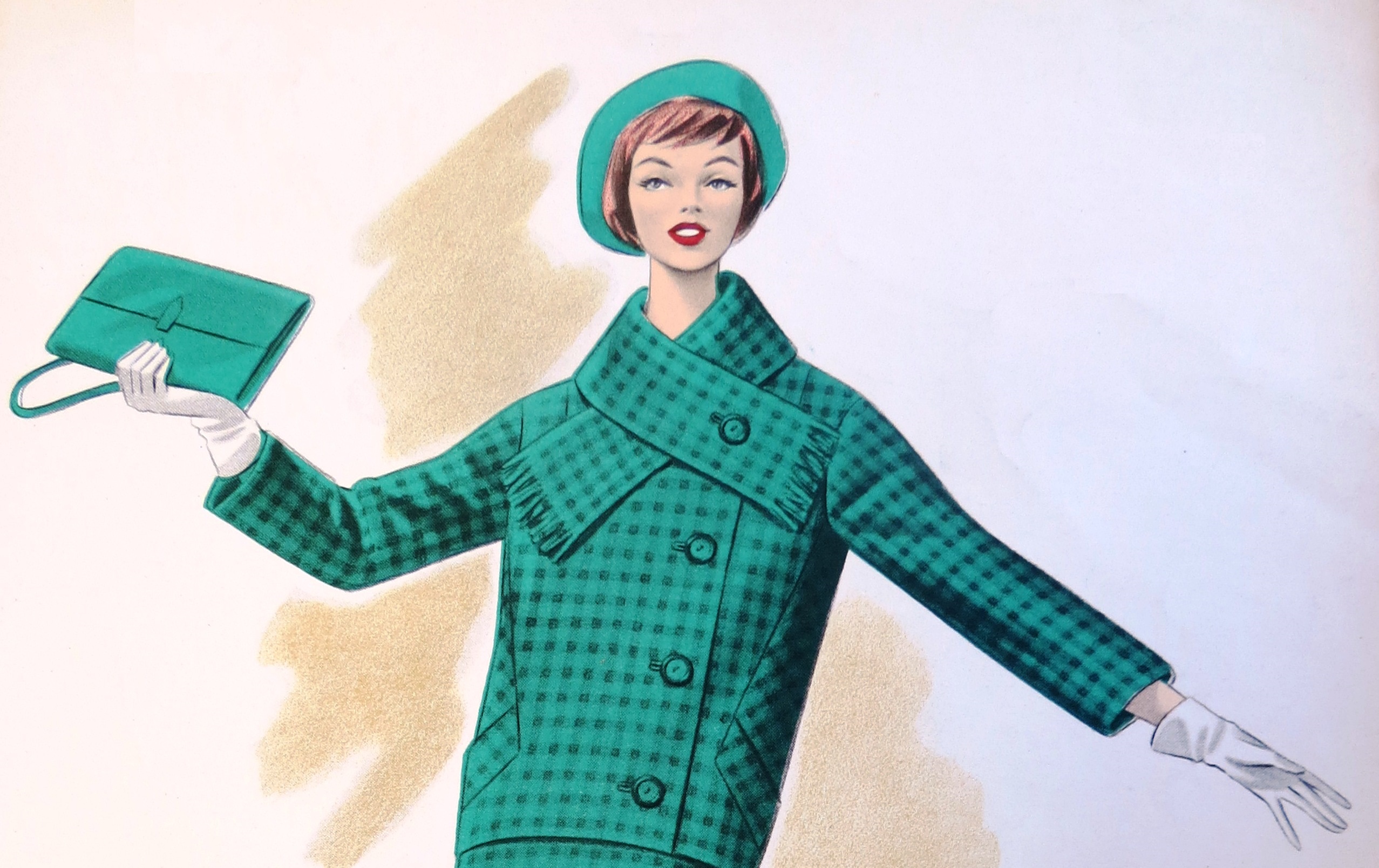 As the nights draw in, and temperatures plummet, the woolly jumpers and warm coats come back out of the wardrobe, but if you have a passion for winter fashion, why not head to Bankfield Museum's latest exhibition.
Bankfield Museum in Halifax is raiding Calderdale Museums' extensive historical costume collection to display how fashionable folk in the past stayed chic during the chilly winter season.  
Entitled 'Baby, it's cold outside', this free exhibition was created by a team of volunteers from Calderdale Museums and will be on display from Saturday 29 November to Saturday 10 January. 
The display focuses on the 1950s, a decade of huge change; the increased availability of consumer products, fabrics and electrical goods all began to affect British culture and a mood of hope and optimism was growing and replacing the post-1945 gloom. Film stars and celebrities of the day highlighted the aspirational mood of post-war fashion leading to normal people trying to emulate the lifestyles of their icons.  
This exhibition will be a vintage clothing lover's paradise, featuring original fashion prints, dresses, skirts and coats, as well as accessories and shoes; perfect for those looking to the past for fashion inspiration. 
Calderdale Council's Cabinet Member for Communities, Cllr Marcus Thompson, said: 
"Vintage fashion is in the spotlight at the moment, with a number of costume dramas filling the television schedules. The museum archives house a vast array of fashion finds, so it's great that these vintage highlights will soon be on show.  

"The volunteers at Calderdale Museums have done a wonderful job putting together this exhibition. It's testament to the efforts that all of the volunteers put in, most of which generally happens behinds the scenes; their contributions are vital to the effective running of the museums service." 
For further information on this exhibition, and the range of activities and events on offer at Calderdale Museums, visit museums.calderdale.gov.uk. You can also contact Calderdale Museums on 01422 342334 or by emailing museums@calderdale.gov.uk.