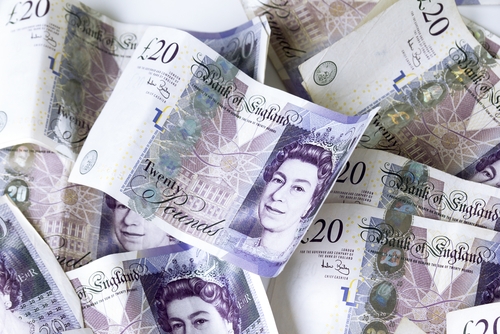 Calderdale Council continues to do everything it can to support local residents facing financial difficulties due to COVID-19.
To help minimise the impact of the pandemic, the Government is awarding an extra £20 per week, for 12 months, to households receiving working tax credit (money provided to workers who are on a low income).
In Calderdale, 1,121 households are due to receive the weekly increase in working tax credit.
An increase in income would usually reduce any benefits that an individual is claiming, such as Council Tax Reduction. To ensure that those receiving the weekly £20 boost are not worse off in terms of the Council Tax they pay, on Monday 27 April Cabinet Members will be asked to approve a temporary change to the local Council Tax Reduction Scheme.
This change would prevent any reduction in a household's current award of Council Tax Reduction resulting from the increase in working tax credit. This would be the case for one year, ending on 31 March 2021.
The change would not have a financial implication for the Council, as it would not increase the award of Council Tax Reduction; it would simply stop reducing an award already in place.
The Department for Work and Pensions (DWP) has already passed legislation to offset any reduction in Housing Benefit due to the increase in household income from the larger working tax credit.
To make any changes to its Council Tax Reduction Scheme, the Council would usually need to consult with local people. However, the unprecedented situation with COVID-19 means that Cabinet is being asked to give the go ahead without a public consultation, due to the urgent need to support people struggling financially.
Cllr Susan Press, Calderdale Council's Cabinet Member for Public Services and Communities, said:
"We understand that these are exceptionally challenging times for everyone, especially those who are most at risk. We are doing all we can to help our most vulnerable residents to be more financially resilient during this national emergency.

"Council Tax Reduction is awarded to residents who are most affected by changes in income. The proposed change to the scheme would ensure that we continue to help them throughout the pandemic, and that other kinds of financial support don't result in them paying more Council Tax than they otherwise would."
Further support with Council Tax is also being provided. Calderdale Council has received a £2.17 million share of the Government's £500 million Hardship Fund, which will provide much-needed Council Tax relief to the most vulnerable people during the COVID-19 outbreak.
The Council will use the funding to reduce the Council Tax paid by all working-age households currently in receipt of Council Tax Reduction by £150. There is no need to apply for this as bills will be reduced automatically and future payments recalculated to take account of this.
The Cabinet meeting on Monday 27 April will take place virtually, in line with the Government's guidance on staying at home and social distancing. From 6pm it will be live streamed through Calderdale Council's YouTube channel. The Cabinet, Elected Members and officers will participate as normal but via Zoom. As with all Cabinet meetings, members of the public will be able to ask a question, but this must be submitted in advance by emailing Democratic.Support@calderdale.gov.uk before 2.00pm on Monday 27 April 2020.