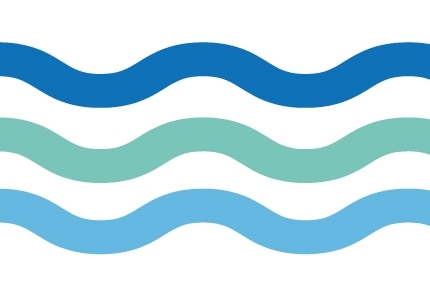 New innovative flood defences are being installed at 68 homes in Elphaborough Close, Mytholmroyd, in Hebden Bridge thanks to £340,000 in flood grants from Calderdale Council.
A portion of this grant has been allocated for special flood doors and flood barriers for residents of Elphaborough Close whose properties suffered damage following flooding on Boxing Day 2015.
The homes, which have received a recent renovation and make-over, are managed and maintained by local housing provider Places for People. Many are currently being fitted with UPVC flood doors with active flood seal gaskets. Where these are not suitable, for example in some downstairs flats, flood barriers will be fitted instead.
The new flood resistant doors and barriers will remain watertight in the event of a flood, providing protection for a large number of properties that previously required work due to flood damage, including new kitchens, bathrooms and redecoration.
The doors are being fitted to the front and rear of the ground floor flats, to the front doors of first floor flats which have an enclosed stairwell and to the three doors of the community centre.
As part of the four-week project, one resident of Elphaborough Close has been employed by StormMeister, the company currently installing the flood defences, to help with the works.
Simon O'Brien aged 41, was given a temporary role of Site Co-ordinator managing stock as and when it arrived on site and on completion of installation of the innovative flood defences, he will continue his work with StormMeister on a full-time basis. He has already completed a first aid course and will continue to take on new jobs as part of his new role.
Leader of Calderdale Council, Cllr Tim Swift said:
"Each property affected by flooding is eligible for a £5000 renew and resilience grant, I'm delighted that Places for People agreed to pool the funding to buy and install flooding resilience measures which will protect the wider estate from flooding incidents in the future."
Pat Egan, title at Places for People said:
"The safety and welfare of our customers is of top priority and we are pleased that we were able to get these defenses fitted. It will provide peace of mind for those who experienced the damage the flooding caused."
There is still time for Calderdale residents and businesses to apply for a 'repair and renew' grant to make their property more resilient against flooding. 
Grants of up to £5000 available are available to local people affected by the Boxing Day 2015 floods. The money is for work to reduce flood risk and help make buildings easier and quicker to dry out and repair if they flood again.
To receive the grant eligible residents and businesses should apply now, as the full application, survey and quote for works need to be submitted by Friday 31 March 2017.
For more information including how to prepare for flooding and the support available, visit www.calderdale.gov.uk/flooding and www.eyeoncalderdale.com(external link) and follow @Calderdale on Twitter.