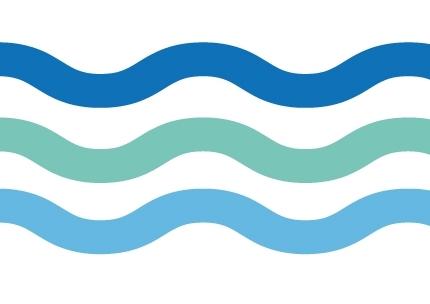 Residents and businesses affected by the flooding in February 2020 are encouraged to check if they could be eligible for resilience support.
Despite the coronavirus outbreak, the Council has continued to progress plans to enable applications to be opened for the government's flood resilience grant scheme.
The Property Flood Resilience (PFR) grant pays up to £5,000 to help homes and businesses install measures to help protect them from future flooding. The work should reduce the risk of potential damage in future and make properties easier and cheaper to clean up if they do flood again. The funding can also be used to cover additional costs not covered by insurance claims for flood damage (excluding insurance excess).
There is a strict government-set eligibility criteria attached to the funding and owners of properties that have previously received a flood resilience grant are unlikely to be eligible for further funding.
However, in certain circumstances depending on the results of a further flood survey, there could be funding levels available for properties which have had funding before. The owners are advised to check the criteria and register if they think they're eligible. All such requests will be considered on a case by case basis, and will be authorised by the funder not the local authority. The owner will need to pay for the additional survey with an understanding there is no guarantee of getting any funding.
The Council is now requesting that home-owners and businesses that think they could be eligible for support, register their interest in the scheme at https://www.calderdale.gov.uk/v2/residents/environment-planning-and-building/flooding/advice-and-support/property-flood-resilience. This will enable eligibility checks to commence and relevant application forms to be distributed. All 'expression of interest' forms must be received by Monday 31 August 2020.
Where possible, property owners are encouraged to submit joint applications. This will help them get better value for money from the awarded grants by using the same independent flood risk assessor, surveyor and contractor to carry out the recommended works. However, property owners are reminded not to commission any surveys or works until the process for successful grant applications can be agreed. For more details about this, please email pfrassistance@calderdale.gov.uk or business@calderdale.gov.uk
Calderdale Council's Cabinet Member for Climate Change and Environment, Cllr Scott Patient, said:
"In February this year, Storm Ciara brought devastation across Calderdale, with around 1200 homes and businesses flooded. Although an awful lot has changed since then, it's important that we don't forget about the continued risk of flooding and do all we can to increase our resilience –especially as climate change unfortunately makes extreme weather events more likely.

"Properties which flooded in February should check to see if they could be eligible for government resilience grants. Up to £5000 can be claimed to install measures such as door barriers or air-brick covers to help protect against future flooding. It's a good idea to check with neighbours and consider submitting a joint application to really make the most of the available funds.

"Although COVID restrictions have delayed the process of carrying out the necessary survey work, it's important that people register their interest in the scheme as soon as possible. This will allow checks to take place so work can go ahead when it's safe to do so."