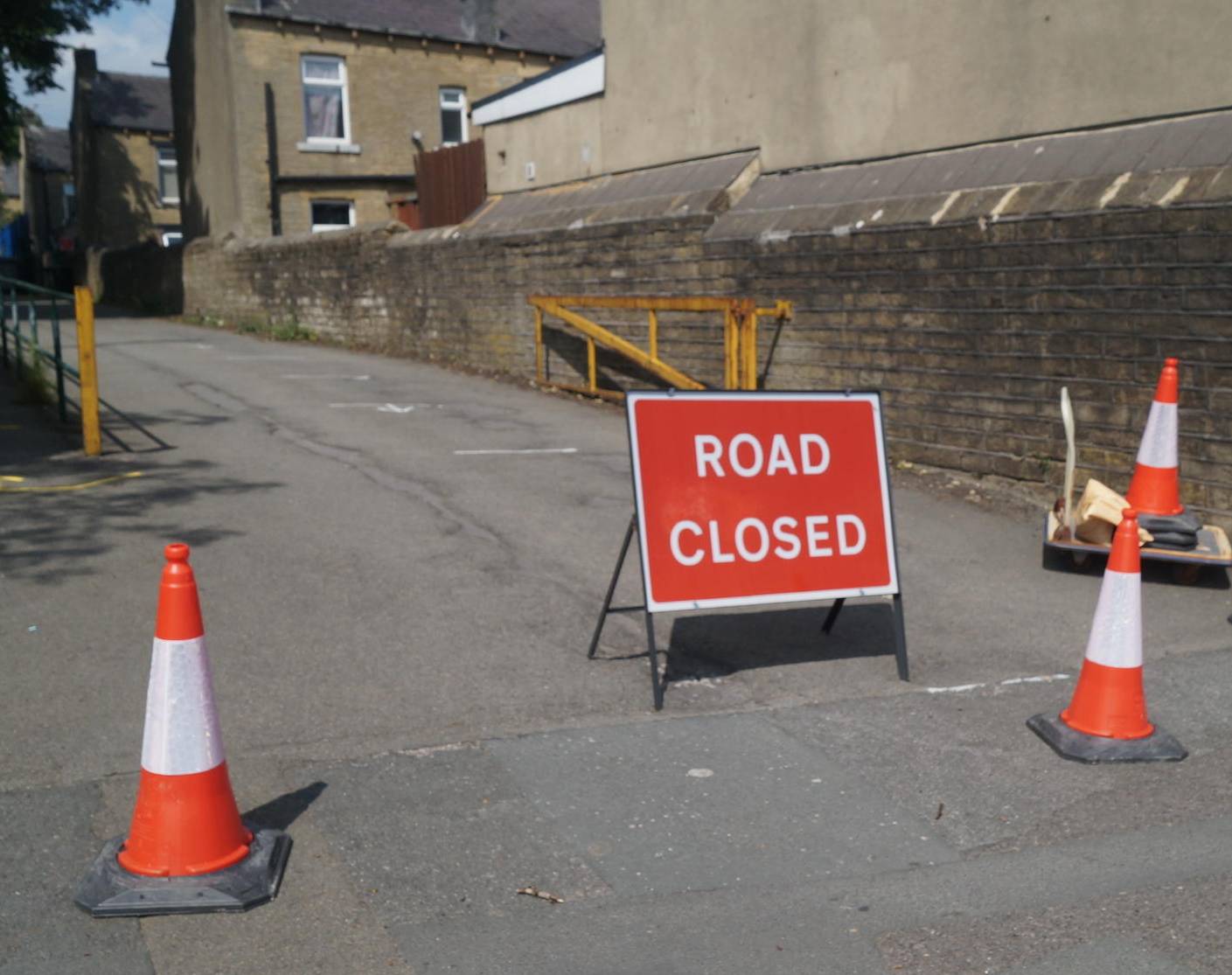 As more businesses start to reopen and Calderdale's towns and villages get busier, the Council is introducing additional measures to help people feel safer when shopping, queuing, walking and cycling.
In June, to support non-essential retailers to start reopening, Calderdale Council launched new safety features in town centres to enable social distancing and more space for queuing, to complement the measures introduced by businesses.
The changes, which may remain for up to 18 months, included removing the bus stops and taxi rank on Market Street and closing on-street parking bays on Old Market in Halifax; suspending parking and loading bays on Commercial Street, Brighouse; removing parking and loading bays on Crown Street and closing Old Gate to all traffic in Hebden Bridge; stopping through traffic on Water Street, Todmorden and on Hollins Mill Lane, Sowerby Bridge; and introducing temporary road closures outside 10 Calderdale schools at drop-off and pick-up times to create safer, healthier and more pleasant 'School Streets' for everyone.
From Monday 20 July, further steps will be taken to not only help protect communities and businesses from COVID-19, but also to address the climate emergency and encourage more active travel, such as walking and cycling, to benefit people's health and wellbeing.
The second phase of safety measures coming into effect from today (Monday 20 July) will see temporary closures of the following roads to prevent through traffic, improve conditions for pedestrians and cyclists, and increase space for social distancing for up to 18 months:
From Monday 20 July:
Part of Bridge Street and Calder Street, Todmorden. Closures will be in place 24/7, except for loading.
From Monday 27 July:
Part of Southgate, Elland. There will be no through traffic between 10am and 4pm daily, plus temporary suspension of parking bays 24/7 to free up space for social distancing.
Within two weeks:
Old Lane, Halifax. There will be no through traffic 24 hours a day, seven days a week.
Cllr Jane Scullion, Calderdale Council's Cabinet Member for Regeneration and Resources, said:
"Unfortunately COVID-19 will be part of our lives for months to come, so to protect people's health and wellbeing and to support local businesses, we're making our town centres as safe as possible for everyone.

"Temporary road closures and the removal of parking on some roads help to keep everyone two metres apart to reduce the spread of COVID-19, which is our priority.

"We hope this helps people feel more confident to go out and about in our local area, helping to revitalise our economy, protect our environment and support people to enjoy walking and cycling more.

"All of the changes are temporary and we are monitoring them regularly, listening to feedback from residents and businesses and adapting the schemes as necessary."
Following positive feedback from schools and parents on the temporary road closures outside schools, the Council is proposing to make the 'School Streets' permanent. It is consulting with Ward Councillors and working to get more schools on board for the new term in September. Local schools and parents have reported benefits including easier social distancing, safer walking and cycling, cleaner air and a more enjoyable environment.
To extend these benefits, the Council is planning to pilot a 'Play Street' this summer in partnership with residents in Park Ward. On a 'Play Street', the road is temporarily closed to traffic at certain times to become a community play space. Children can play out near home without the danger and inconvenience of traffic going through, boosting their physical activity levels, health and wellbeing as part of the Active Calderdale movement. The Council's Cabinet backed the idea of introducing Play Streets across Calderdale in December 2019. The trial in Park Ward will be reviewed and the Council will then look to potentially expand the scheme.
The Council is also proposing to introduce 'Friday Streets' outside certain mosques in Calderdale later this summer. At the smaller mosques on Rhodes Street in Halifax and Eagle Street in Todmorden, there would be temporary, 20-minute road closures for the 2pm prayers on Fridays. Similar to 'School Streets', the closures would enable social distancing and encourage active travel and improved road safety.
Every scheme will be kept under regular review and all feedback will be taken into account.
Everyone who goes out and about in Calderdale must follow the guidance to keep themselves and others safe. As the virus is still within our community we should all continue to avoid crowded spaces, keep at least two metres away from people outside our households wherever possible, avoid face-to-face exposure, wash our hands with soap and water often, for at least 20 seconds, avoid touching our face and follow the 'catch it, bin it, kill it(external link)' guidance.
Using face coverings will not remove the risk of you catching COVID-19 but it may reduce the risk to others if you have the virus. Wearing a face covering in shops and supermarkets in England will be mandatory from 24 July. Wearing a face covering on public transport or in a taxi has been mandatory since 15 June. Remember that face masks do not replace the need for social distancing and good hygiene practices.