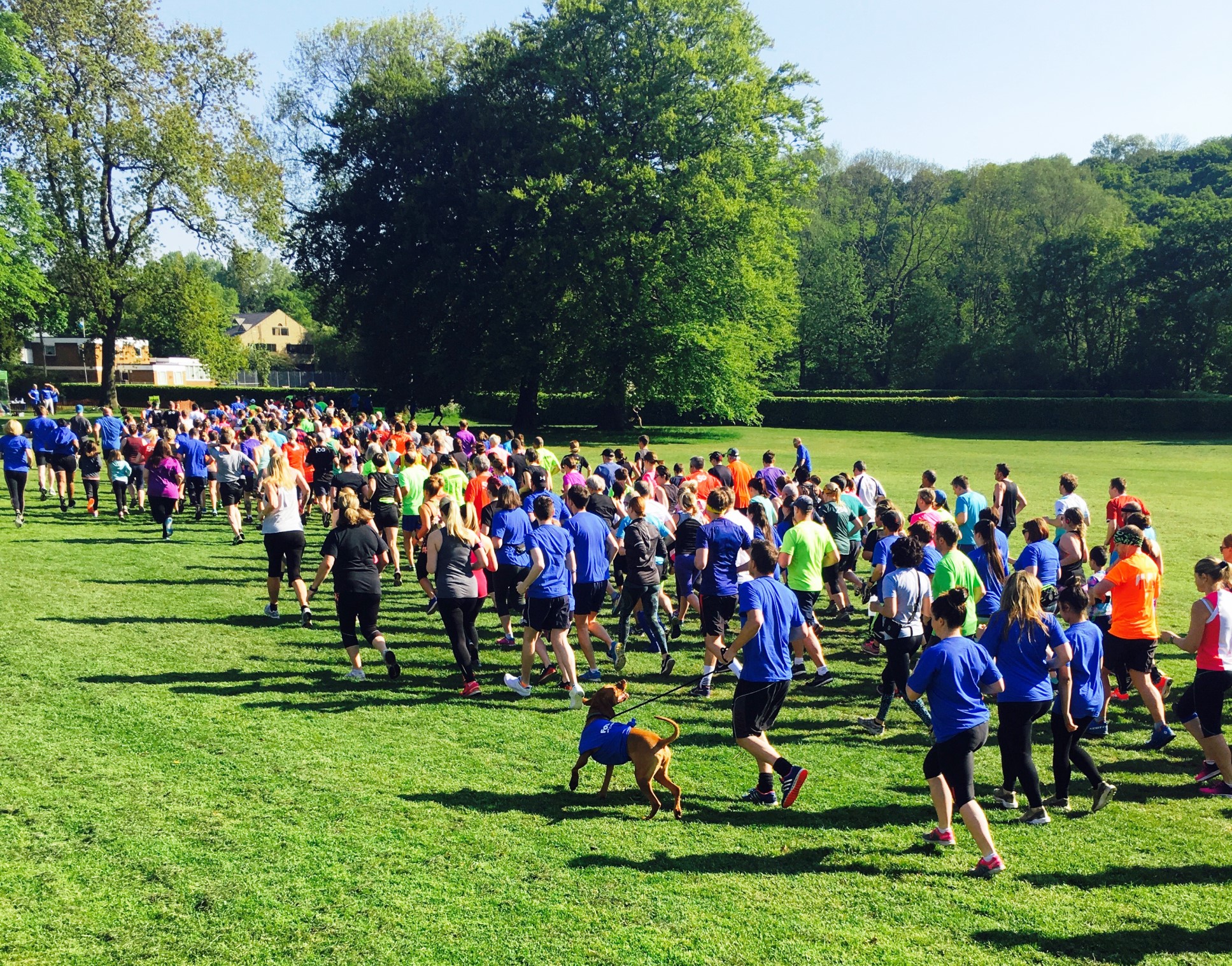 A live Q&A, Parkruns and coffee mornings are just some of the ways Calderdale Council will be raising awareness of fostering during Foster Care Fortnight.
Foster Care Fortnight (Monday 9 to Sunday 22 May 2022) is the Fostering Network's annual campaign to raise the profile of fostering and show how it can transform lives.
This year's theme is 'fostering communities' and the Council will be shining a light on the many ways people across the fostering community support each other.
Cllr Adam Wilkinson, Calderdale Council's Cabinet Member for Children and Young People's Services, said:
"Calderdale people are known for their kindness, and our fostering community is no exception. We are always inspired by the way our local foster carers help to transform young people's lives and support each other through this incredibly rewarding experience.

"Becoming a foster carer for the first time may feel daunting, but with a group of existing foster carers and our fostering team behind you all the way, help and advice will always be at hand.

"Please come along to one of our events during Foster Care Fortnight, or contact us all year round, if you could help to give hope and a positive future to a child or young person by becoming a foster carer."
Events during Foster Care Fortnight:
In support of this year's Foster Care Fortnight, members of the Council's fostering team are hosting special takeover events at two local Parkruns. Participants will be dressed in bright blue fostering t-shirts and staff and foster carers will be handing out information and answering questions about fostering.
The fostering takeovers will be at the following Parkruns:
Halifax Parkrun: Shroggs Park, Saturday 14 May from 9am
Todmorden Parkrun: Centre Vale Park, Saturday 21 May from 9am. The Council's Chief Executive, Robin Tuddenham, and Cabinet Member for Children and Young People's Services, Cllr Adam Wilkinson, will be amongst those from the Council running and taking part.
People will be able to have their fostering-related questions answered during a live, online Q&A session on the Foster for Calderdale Facebook page(external link) on Thursday 19 May from 7pm to 8pm. Pam Allen, the Council's Interim Assistant Director of Early Intervention and Safeguarding, will be joined on the panel by Kate Duffy, Fostering Team Manager; Beverley Janes-Hurst, Recruitment and Assessment Practice Manager; and Joanne Needler, a Calderdale foster carer. Sign up for the event at https://calderdale.us1.list-manage.com/subscribe?u=3c5ea64c43a0d28e825dafa02&id=2d7afd89ce(external link)
Join members of the Council's fostering team at Costa Coffee in The Woolshops, Halifax on Tuesday 10 May from 9.30am to 11.30am for an informal chat about fostering. This will be a regular event held on the first Tuesday of every month.
Fostering with the Council comes with many benefits and support every step of the way, including generous financial allowances, extensive training and development, one-to-one help, local support groups, a close community of foster carers, a discounts package with local businesses, free gym and swim membership for all the family in the fostering household, and the benefit of being approved by the Council as a not-for-profit organisation.
To find out more about fostering in Calderdale, visit www.calderdale.gov.uk/v2/residents/health-and-social-care/children-and-family-care/fostering and https://foster4yourcouncil.org/calderdale or call 01422 266020(external link).
The fostering team's Facebook page will be relaunched during Foster Care Fortnight to offer even better support and information for foster carers and people who wish to become foster carers: www.facebook.com/foster4calderdale(external link)
Our Vision2024 for Calderdale is to be a place where everyone can realise their potential and live a larger life, regardless of their starting point. Becoming a foster carer with the Council supports this vision and helps to build a more resilient future. The year 2024 marks Calderdale's 50th birthday and there are just two years to go. Visit www.calderdale.gov.uk/vision