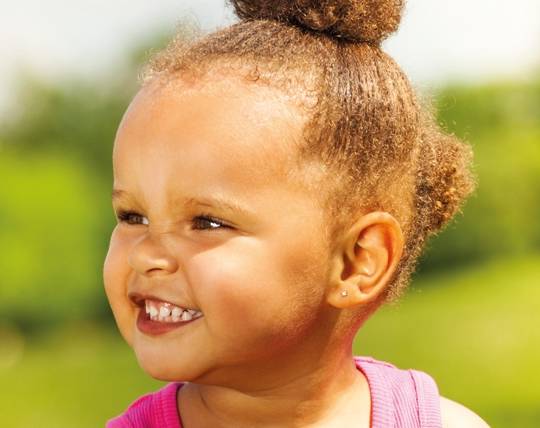 Parents of young children in Calderdale are being given a helping hand with their childcare arrangements, as Calderdale Council is offering free early years education places to around 40% of the borough's two year olds. 
More than 900 two year old children across Calderdale are expected to benefit from the free offer of early years education and childcare this spring term, providing parents with the opportunity for their child to develop and learn through well-planned play activities in a safe and secure environment.  
This is a national initiative by the Department for Education (DfE) and is delivered through approved childcare settings in Calderdale. Two year olds, whose parent/carer receives one of the following benefits, which entitles them to Free School Meals, are eligible for a free funded early education place for up to 15 hours a week: 
Income Support

Income based Job Seeker's Allowance

Income related Employment and Support Allowance

Support through part 6 of the Immigration and Asylum Act

The guaranteed element of the State Pension Credit or;

Child Tax Credit (not Working Tax Credit) provided they have an annual gross income of under £16,190.
Children living in households which receive Working Tax Credits and have annual gross earnings of no more than £16,190 per year, children with a current statement of Special Education Need or an Education, Health and Care plan; and children who receive Disability Living Allowance are also eligible. 
All children who are looked after the Local Authority can also receive a free place as well as those who are no longer looked after by the Local Authority as the result of an adoption order, a special guardianship order or a child arrangement order. 
Calderdale Council's Cabinet Member for Children and Young People's Services, Cllr Colin Raistrick, said: 
"It's great news that we can continue to offer young children free early years education. By having access to high quality education and family support, we can help to make sure that young children get the best start in life.    

"The free sessions can also help parents, allowing them to take up work, education or training." 
Parents whose children have been accessing a place through the offer were surveyed about the scheme, and comments were overwhelmingly positive about the impact it was having on the child's development and the family's wellbeing. One parent said: 
"My child has benefited tremendously. Her development has progressed at a much quicker rate. I am very pleased with her nursery, the staff and the two year old offer."  
Two years old can access a place the term after their second birthday and free places are available at a wide range of local Children's Centres, nurseries, pre- schools and child minders. For more information or to check eligibility for a place call 01422 392576 or visit www.calderdale.gov.uk/education/childcare/providers/education.html