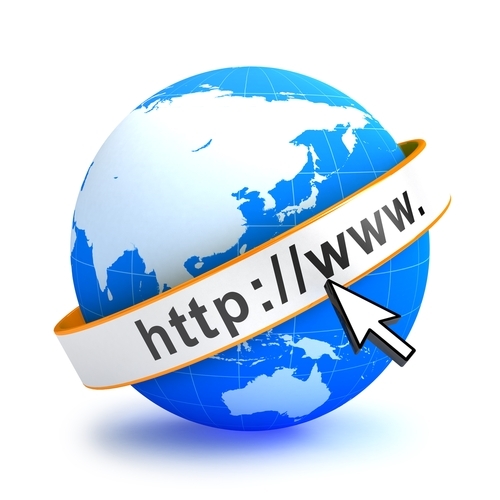 Press release sent on behalf of Superfast West Yorkshire
Residents and businesses encouraged to register their need for speed as work begins to extend the fibre network
Superfast West Yorkshire today announced that work has begun on the first phase of its expansion of high-speed fibre broadband, which is expected to help create jobs and boost connectivity in the region.         
Thousands of homes and businesses in 14 exchange areas are included in the first phase of Superfast West Yorkshire's multi million pound programme.
The high-speed technology will be coming to Barwick in Elmet, Hipperholme, Illingworth, Sowerby Bridge and Arthington for the first time. There will also be a substantial investment to make fibre more widely available in Halifax, Calder Valley, Brighouse, Hemsworth, Ilkley, Otley, South Elmsall, Royston and Sandal where many people can already get the technology. Engineering work to lay the new network in these areas has begun with local homes and businesses expected to be able to order fibre broadband by the end of June.
Ian Gray, chair of the Superfast West Yorkshire project board, said:
"Our research suggests there are a significant number of homes and businesses experiencing broadband speeds that are lower than expected across West Yorkshire

"This project will improve coverage, particularly across rural areas, bringing superfast broadband to many places which would not otherwise have access.             

"There are many benefits for businesses and residents from video conferencing, social networking and catch-up TV to internet shopping and banking.  This project will boost economic growth and bring social benefits across our rural communities."
Residents and businesses across West Yorkshire who want to keep up to date with progress of the roll-out are encouraged to register their interest. This will enable the Superfast West Yorkshire team to send out updates on the project and identify areas of high demand. More than 3,700 businesses and residents across West Yorkshire have already registered their interest through the website www.superfastwestyorkshire.co.uk(external link) 
From February, a Business Support Programme will be launched by the project together with Kirklees Council. This programme will demonstrate the benefits of high speed internet with targeted support and information to help businesses turn faster broadband speeds into business growth
Bill Murphy, BT's managing director of next generation access, said:
"Planning a project of this scale, to get the very best value for money and maximum coverage, is a phenomenal task. BT and the Superfast West Yorkshire team have worked very hard to get to this point.

 "This announcement however is just a first step. A team of specialist engineers will now work to extend and build a fibre network which will bring a better quality of life for residents and provide a major economic boost by attracting more jobs and businesses to even more parts of West Yorkshire."
Superfast West Yorkshire plans to extend high-speed fibre broadband to 97 per cent of households and businesses across the majority of West Yorkshire by the end of 2015.[1]  As well as providing high speed fibre, the partnership aims to ensure all premises in this area have access to speeds of more than 2Mbps.
 Superfast West Yorkshire builds on BT's commercial investment of £2.5 billion to roll-out fibre broadband to two-thirds of UK premises by the end of Spring 2014. Leeds City Council, Bradford Metropolitan District Council, Wakefield Council and Calderdale Council will work with BT to bring fibre broadband to premises in West Yorkshire, which are not currently included in the private sector's commercial roll-out plans and would otherwise have missed out on this opportunity.
BT was awarded the contract following a procurement exercise through the Broadband Delivery UK (BDUK) framework. BT is contributing £12.58 million towards fibre deployment in "non-commercial" areas, with the four local authorities contributing £970,000. Additionally, the project has received £4.62 million of funding from BDUK and £3.79 million from the European Regional Development Fund (ERDF) .2
 Some 708,000 premises in the project area will be getting access to some of the best broadband speeds in the world via Superfast West Yorkshire and BT's commercial roll-out. The service will boost the competitiveness of local firms and offer a whole new range of flexible working, entertainment and learning opportunities for local residents.  Fibre broadband benefits include users being able to send and receive large amounts of data much more quickly and efficiently and having the ability to run multiple bandwidth-hungry applications at the same time.
BT's network will be open to all communications providers on an equal wholesale basis and so consumers and businesses in West Yorkshire will benefit from a highly competitive market.
 Fibre-to-the-cabinet (FTTC) will be the main technology deployed which delivers wholesale downstream speeds of up to 80Mbps and upstream speeds of up to 20Mbps.3
Openreach has also started to make fibre-to-the-premises (FTTP) technology, where the fibre runs all the way to the home or business, commercially available on demand in certain areas where fibre broadband has been deployed, and plans to expand access in due course. FTTP-on-demand offers the top current download speed of up to 330Mbps.4
Ends 
For further information about this news release please contact the BT Regional press office on 0800 085 0660 or Victoria Thornton, Senior Communications Officer at Leeds City Region on 07891278049.
All our news releases can be read at www.bt.com/newscentre(external link) 
1A map showing the area of West Yorkshire covered by this project can be found at www.superfastwestyorkshire.co.uk/coverage(external link)
2The Superfast West Yorkshire project is part financed by the European Regional Development Fund Programme 2007 to 2013. The Department for Communities and Local Government is the managing authority for the European Regional Development Fund Programme, which is one of the funds established by the European Commission to help local areas stimulate their economic development by investing in projects which will support local businesses and create jobs. For more information visit www.communities.gov.uk/erdf(external link)
3These are the top wholesale speeds available from Openreach to all service providers; speeds offered by service providers may vary.
4Openreach will levy an installation charge for FTTP on demand. It will be up to service providers to decide whether they pass that on to businesses or consumers wishing to use the product.