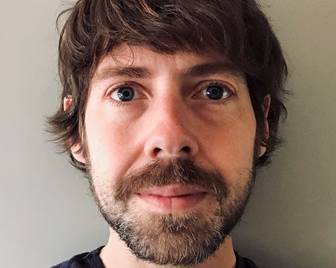 Calderdale residents with cold or hard-to-heat homes are encouraged to check if they're eligible for a grant to help pay for energy-saving measures.
Following a successful application process, Calderdale Council is set to receive over £2million from the Government's Secretary of State for Business, Energy and Industrial Strategy's Green Homes Grant Local Authority Delivery Scheme, to help improve the energy efficiency of low-income households.
The funding will be used to support residents living in the least energy efficient homes (those with Energy Performance Certificate band ratings of E, F and G). The work will help to make residents' homes healthier, warmer and cheaper to heat as well as helping to reduce carbon emissions and tackle the climate emergency.
It's estimated that over 250 Calderdale properties could be eligible to benefit from the installation of attic bedroom insulation or cavity wall insulation for narrow stone cavities. Subject to survey, some properties will be able to benefit from both types of work.
The funding is available for a limited amount of time and the work must be completed by March 2021. Residents and landlords are encouraged to apply as soon as possible to ensure the funding can be used most effectively.
Private tenants should speak to their landlord about improvements that can be made and highlight how they can apply for funding to help improve the rental property's energy efficiency.
The work is being arranged by Better Homes Yorkshire, on behalf of the Council, with work carried out by contractors Eclipse Energy. To find out more about the grant process and to apply, please email Eclipse Energy at sales@eclipseenergy.co.uk or call them on 01422 414850.
Calderdale Council's Cabinet Member for Climate Change and Resilience, Cllr Scott Patient, said:
"It's great news that we've been awarded this significant funding. With £200million available nationally, successfully securing funding of over £2million for Calderdale is a fantastic achievement.

"Many homeowners or tenants may be worried about the cost of heating their property, especially with added pressures caused by COVID-19. This funding can be used to make energy efficiency improvements which can make a real difference and dramatically reduce residents' heating bills.

"Making improvements to the way our homes are heated and ensuring buildings are more energy efficient also contributes towards significant reductions in emissions. This is just one of the many ways we're looking to tackle the climate emergency and reach our bold target of Calderdale becoming carbon neutral by 2038.

"I'd encourage all residents to find out more about the scheme, as even if you're not eligible for the fully funded scheme, grants of up the £5000 could be available for anyone to claim.

"It's also important to act quickly, as this funding is only available for a very limited amount of time."
Steve Batty, Head of Sustainability for Better Homes Yorkshire, said:
"Better Homes Yorkshire was created to help residents across the region pay less for energy and live in warmer, healthier homes.

"The energy efficiency improvements installed through this scheme are expected to save more than 12 tonnes of carbon over the lifetime expectancy of the work, resulting in estimated fuel bill savings of over £500 per year for customers.
"This new scheme is a great opportunity for people in the area to not only save energy but also live in a warmer home at a reduced cost to them, so I'd urge anyone who is eligible to take advantage of the offer."
The priority to tackle climate change supports the Vision2024 for Calderdale. In the year 2024 Calderdale will celebrate its 50th birthday. Where do we want to be by 2024? Join the conversation by following #VisionCdale2024 on social media and visit www.calderdale.gov.uk/vision(external link)