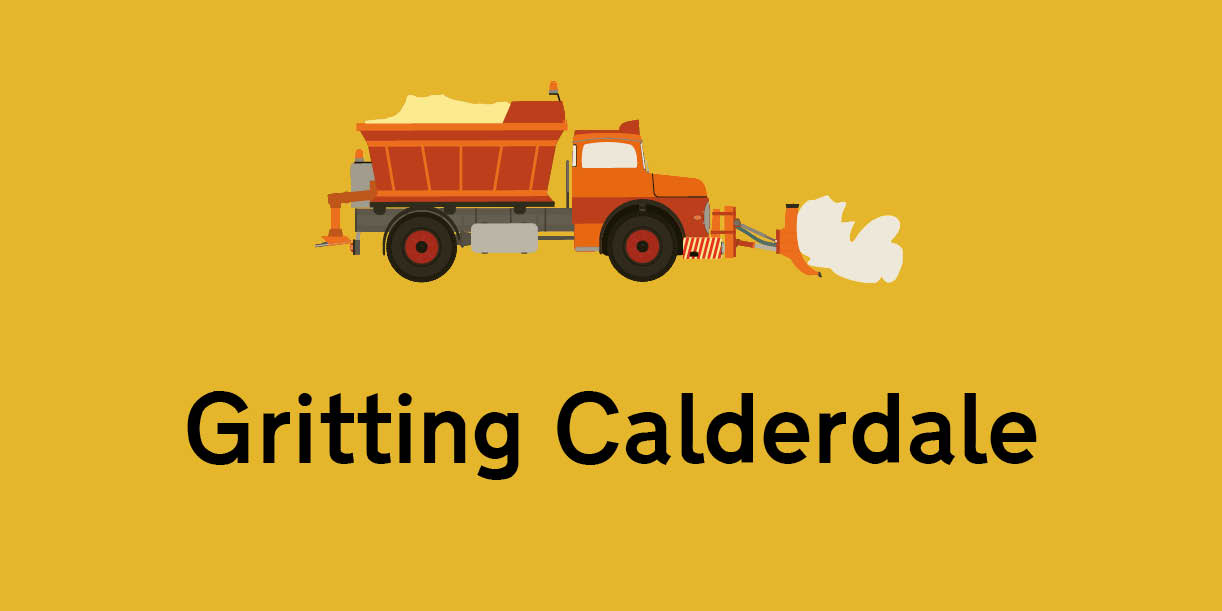 Calderdale Council is doing everything it can to keep the borough safe and moving for anyone who needs to make an essential journey in today's snowy conditions.
During the national lockdown, people should stay at home except for very limited, essential reasons to help reduce the spread of COVID-19.
To keep these essential journeys going today, such as for people getting their vaccine or having a COVID-19 test, the Council has 26 gritters out across the borough and an additional 11 snow ploughs clearing the roads.
All vaccination centres that were due to deliver vaccines today continue to be open, delivering vaccines to people who have an appointment.
However, as snow is expected to continue during the day, people who have a vaccination appointment today are advised to only travel if they feel safe and confident to do so. Appointments can be rearranged for another time.
Ahead of the forecast snow, the Council and NHS Calderdale CCG worked together to ensure that routes to all GP practices in Calderdale, including those administering coronavirus jabs, are accessible to people and vehicles during this anticipated spell of bad weather. People who need help to attend their vaccination appointments are being supported and are being asked to take extra care.
As vaccines have started at Boots in Halifax from today, Community Safety Wardens from the Council have been based outside the store since 6am, supporting people going for their jab. Teams have also been gritting in the area to keep the pavements as safe as possible.
From today, people with mobility issues who are attending their vaccine appointment at Boots in Halifax can park in the loading bays on Market Street. This is a temporary measure for people who might struggle to access the store on foot or from the nearest car park.
The Council's winter service is always on 24-hour standby during the season, working throughout the borough. To prepare for today's predicted snowfall, the Council's patrol gritters were out from yesterday afternoon and the full fleet plus additional tractor ploughs have been working across Calderdale since 4am today.
Unfortunately, due to the heavy rain which came before the snow this morning, the salt has become ineffective or been washed away in some areas, but gritters will remain out on the roads until the snow is cleared.
The Council is working with local social care providers to ensure that critical care continues to be delivered today. However, due to the weather conditions, there may be a slight delay to the expected time of delivery. If anyone is concerned about when they are going to receive their care today, they should contact Gateway to Care on 01422 393000 or at gatewaytocare@calderdale.gov.uk
All waste and recycling collections have been suspended for today for safety reasons and due to the ongoing snowfall. All Household Waste Recycling Centres are closed this afternoon for the same reason. Crews will be working hard to catch up with missed collections as soon as it is safe to do so.
The operators of the mobile COVID-19 testing unit at Mixenden Activity Centre have decided to close today due to the weather. Provided that there are no further issues, the operators are planning to reopen as normal tomorrow. People who have booked slots are being contacted to rearrange.
Cllr Tim Swift, Calderdale Council's Leader, said:
"Safety is always our priority. Regardless of the weather, we should be staying at home wherever possible to protect ourselves and each other from COVID-19, especially as cases are high and we're seeing more of the new variant.

"However, we do understand that essential journeys still need to be made, and we are doing all we can to make these as safe as possible during today's snowfall. All our teams remain prepared and ready for action throughout the winter months.

"We know that some people who were due to have their vaccine today may be concerned about the weather. It's great to hear that all vaccination centres in Calderdale remain open, but if anyone feels unsafe or uncertain to travel, please be reassured that you can rebook your jab for another day."
The Met Office's yellow weather warning for snow and ice is still in place until 9pm today. The snowfall is due to get lighter as the day goes on and the Met Office expects it to peter out this evening. Icy patches are likely tonight, so take extra care if you have to make an essential journey.
More information:
Calderdale Council's winter service and gritting: www.calderdale.gov.uk/v2/residents/transport-and-streets/winter-service-gritting
COVID-19:
www.gov.uk/coronavirus(external link)
www.nhs.uk/coronavirus(external link)