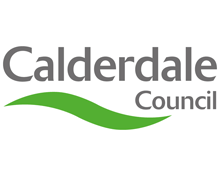 Calderdale Council has now received news of funding from government to help support residents and businesses affected by flooding.  
The Council has immediately agreed to make a £500 hardship payment to householders who have been severely affected by the floods. This is in addition to the Council tax and Business rate relief already announced. The Council will contact households who can qualify for the payment and will try and use the Council tax system in the first instance to pay this, with payments hopefully implemented early next week. 
There will also be funding available to help both householders and businesses with immediate repairs. The Council is currently working on how this scheme will work and will be developing details over the next week. The Council is also looking at wider support that businesses might need and any affected businesses are encouraged to contact our business team on 01422 392222 or business@calderdale.gov.uk so that we understand all possible issues. 
The Leader of Calderdale Council, Cllr Tim Swift, said: 
"The Council is delighted that we are now able to offer speedy hardship payments, following confirmation of initial government financial help. We are now working quickly on the details of a repairs support scheme and a package of help for businesses and we will be making further announcements shortly. 

"In the meantime our staff continue to work alongside volunteers on the ground, as well as managing urgent social care needs and keeping the borough working as far as possible."