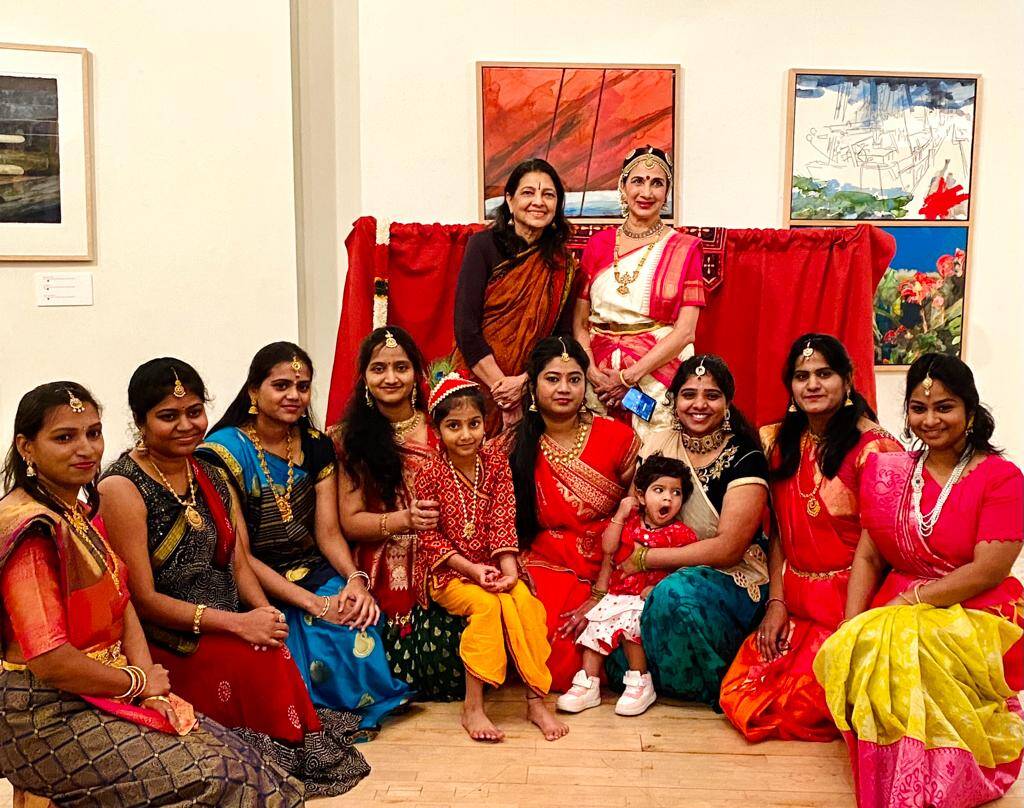 Calderdale community groups are encouraged to join in with a month of events to celebrate the valuable contributions of older people.
As part of Calderdale's commitment to remain an Age Friendly borough, the Council is inviting voluntary and community organisations that support people aged 50+ to mark the International Day of Older Persons 2023.
This worldwide awareness day, created by the United Nations, is celebrated on 1 October every year.
Following the success of last year's celebrations, when dozens of groups hosted parties and gatherings across Calderdale, there will once again be a month-long programme of events, from Monday 25 September to Friday 27 October 2023.
The Council is offering grants of up to £400 to organisations that can provide and promote an event, which is accessible to older people, their carers, family and friends.
Events should contribute to the Ageing Well Plan for Calderdale, by helping older people to be more connected and live in vibrant communities.
The Ageing Well Plan is a key part of Calderdale's Wellbeing Strategy, which aims to improve health outcomes and reduce inequalities throughout people's four key life stages (starting well, developing well, living and working well, and ageing well).
The Plan focuses on five key pieces of work:
Improving access to places, buildings and services including digital.
Improving awareness of and access to community activities, culture and the arts.
Enabling older people and communities to feel safe and to have a sense of belonging.
Improving the availability of reliable and well-connected public transport, and safe cycling and walking routes.
Improving housing to meet the needs of older people with options for the future.
Cllr Tim Swift, Calderdale Council's Deputy Leader, said:
"Calderdale is a proud member of the UK network for Age Friendly Communities, and as an Age Friendly and inclusive borough, the Council and our partner organisations are committed to ensuring older residents have the support and opportunities they need to live a full, healthy and happy life.

"We're really pleased to open our community grants scheme for the second year running, to help make Calderdale's International Day of Older Persons celebrations the biggest and best possible.

"We hope that by attending the events, older people will make connections that will last well into the future and support their health and wellbeing."
Last year's grant-funded community events for International Day of Older Persons included tea dances, live entertainment, afternoon tea events, games, quizzes and the opportunity to take part in activities such as Tai Chi, art and New Age Kurling.
Shantha Rao, Artistic Director at Annapurna Indian Dance, said:
"We had an amazing Indian dance, music and storytelling event last year at Dean Clough thanks to the funding we received. We celebrated the International Day of Older Persons with many talented artists and involving the community. We reached diverse audiences which we could not have reached otherwise. Thank you!"
Voluntary and community organisations can apply for a grant on the Calderdale Forum 50+ website: https://calderdaleforum50plus.com/2023/08/06/join-in-with-international-day-of-older-persons-2023-a-month-of-celebrations/(external link) before 12 noon on Friday 1 September 2023. Grants can cover costs such as event promotion materials, refreshments and catering, entertainment, venue hire and discretionary transport.​
Creating vibrant and well-connected communities where older people can live a larger life supports the Vision 2024 for Calderdale.
The year 2024 marks Calderdale's 50th birthday. Where do we want to be by 2024? What's our ambition and what will be different? Find out more at www.calderdale.gov.uk/vision