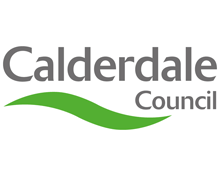 Funding from Calderdale Council will help community groups give extra support to people who need advice about benefits, welfare rights and better ways to manage their money.
In summer, the Council launched a £100,000 fund to help some of the poorest families in Calderdale manage the changes to the benefits system, following approval from Cabinet in August 2013. Voluntary and community groups across the borough were invited to apply for up to £25,000 for projects to support residents. The Council has now awarded the funding to five organisations after thoroughly evaluating all applications.
The Council and other organisations are seeing an increase in demand for advice on debt and benefits issues since changes started to be introduced to Housing Benefit in April. With more changes ahead such as the switch from Disability Living Allowance to Personal Independence Payments, and the introduction of Universal Credit planned in the next 12 months, it's anticipated that more people will need advice and support to help them manage the changes to their finances. That's where the Council's new fund will help.
Calderdale Council's Leader, Cllr Tim Swift, said:
"We know that good quality information and advice on financial, welfare and housing issues can help prevent people from falling into greater debt and needing more extensive support later on if left to manage on their own. It makes total sense to invest more into voluntary and community organisations that we know can help families cope better in tough times and hopefully become more independent in the future."
 The Council was particularly looking for innovative projects that aim to help those most affected by the changes to the welfare system to manage their money more effectively. Calderdale DART and Mixenden Parents Resource Centre are two of the successful applicants. Here they tell us how they will use the funding from the Council to help local residents.
Calderdale DART
Calderdale DART is a user-led, voluntary sector specialist advice agency. It has been giving free, impartial and confidential advice and information to disabled people and their carers about benefits and rights for over 29 years. It aims to break the link between disability and poverty.
 Calderdale DART Manager, Tony Kay, said:
 "We are really pleased that Calderdale Council has awarded DART funding so we can give extra support to people who are most affected by the changes proposed under welfare reform. The funding will enable us to deliver an 'early intervention service' to help some of the most vulnerable disabled people in Calderdale, including those with learning disabilities, mental health problems, sensory impairments and those with severe physical health problems. We will assist them with benefit application forms – for example, for Employment and Support Allowance, Personal Independence Payment, Attendance Allowance, Housing Benefit and Carers Allowance. Due to the expected demand for this service, we will prioritise the help we provide to those most in need."
Mixenden Parents Resource Centre
Centre Manager, Liz Childs, said:
"Mixenden Parents Resource Centre has been in the community for over 40 years, offering adult education courses and supported by our on-site crèche enabling the community to gain vital skills needed to enter the workplace. We hold weekly job clubs, craft mornings and luncheon club for the older generations, with social activity afternoons. We also have an on-site information and support worker to help with issues faced by the community such as debt, benefits, housing, or liaising with other organisations. The funding has ensured the continuation of this vital free service for the coming year."
 Notes to editors: 444441
 These are the successful applicants and the support they will provide using the funding from Calderdale Council: 
Increasing capacity to meet the needs of communities in central Halifax and Park ward around welfare and money advice.
Additional capacity to support DART's advice services to people with disabilities.
Money advice and holistic support to people in north Halifax.
Adding welfare and money advice to WomenCentre's existing services to vulnerable women.
Extending the current service, providing welfare and financial advice to families and single people in north Halifax.