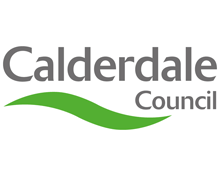 Information to highlight the dangers of reservoir flooding and how residents and businesses might be affected has been circulated to Calderdale residents. The aim is to increase awareness in vulnerable areas and give people some guidance as to how they can develop their own action plan to keep themselves and their families safe if such events occur. The Council is required to do this work by Government.
Calderdale Council's Leader of the Council, Councillor Tim Swift said:
"The Council, along with other agencies, has been developing plans to respond to a specific number of reservoirs in Calderdale deemed as high priority. The risk of reservoir failure has not increased; it is very low. Reservoirs are built and maintained to a very high standard.
"November is flood awareness month and this a perfect opportunity for residents and businesses at risk of flooding to prepare a personal flood action plan. Details are available on the Environment Agency's website."
Calderdale residents and businesses can find out more information on reservoir flooding and get involved in flood prevention work through their local independent flood action groups. The groups were set up in the aftermath of the 2012 floods and their aim is to provide information and support in their local community. Each action group has some funding to support their own priorities and current projects include potential allocation of funds for remote stores of emergency equipment and flood distribution kits.
The groups meet regularly and their aim is to provide information and support to residents and businesses who may be affected by flooding. You can find out more about the activities of the groups and how to get involved via the Calder Valley Flood Victims Facebook group, or drop into one of their regular meetings. Details of the next meetings are on the Facebook page.
Following the initial 2012 flooding, £3m of repair works by the Council, Environment Agency, Yorkshire Water and the Canal & River Trust were undertaken. Further minor works are in development right across the valley and a longer term flood investment plan is being developed, including the risk of reservoir flooding, which will set out an 8 – 10 year plan of investment required by partners to reduce the impact of future flooding.
For more information about flood resilience and how to be prepared for the risk of flooding, visit Flooding: Be prepared