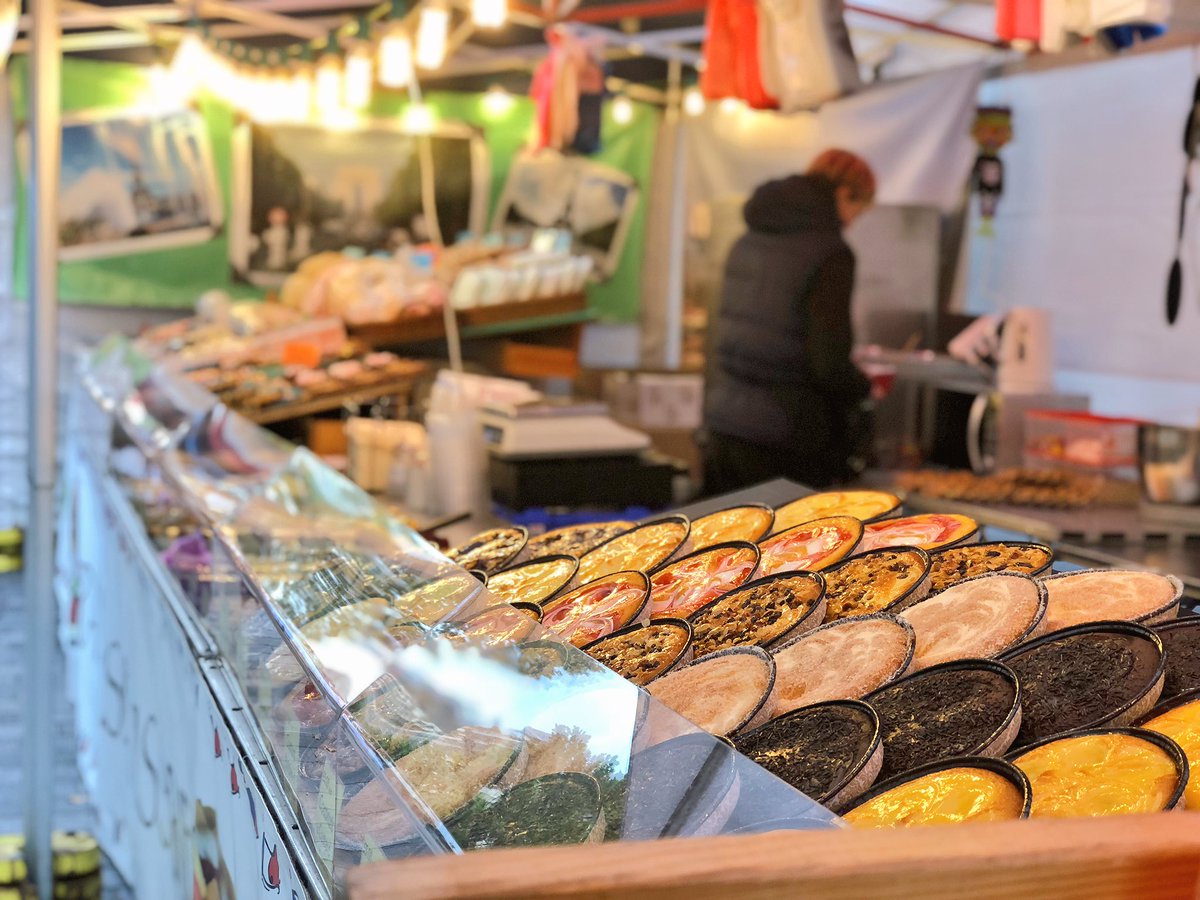 Local food businesses, market traders or those looking to start their own business are invited to register their interest in an exciting new food and culture festival planned for Calderdale this June.
The Flavourfest local market is due to take place outside Calderdale College, as part of a month-long festival of events and activities in June 2022. The free event will celebrate the richness of culture and diversity in Calderdale and promote the Park and Warley areas of the borough as great places to live, work and visit.
Calderdale-based businesses and community organisations are being offered the opportunity to take a stall at the event, with reduced rates available and further discounts for new traders. Stallholders will be provided with either single or marquee type stalls and counter-top tables, making it the perfect opportunity for new or potential start-up businesses to get involved and try out a business idea. Limited spaces are also available for catering vehicles and self-build gazebos.
Any Calderdale-based food business is able to apply, including market stall holders. Priority will be given to businesses based in Park or Warley wards to showcase the area's enterprising and distinctive nature.
The deadline for businesses to register their interest in the event is Monday 25 April 2022 and application forms to book a pitch need to be received by Saturday 30 April 2022. For more information contact Vicky (07712 305025) or Asif (07594 510712) or email inclusive.economy@calderdale.gov.uk.
Calderdale Council's Director of Regeneration and Strategy, Shelagh O'Neill, said:
"The Flavourfest local market is an exciting opportunity for existing local food businesses and for those with a spark of an idea looking for a place to start out. Our markets team will provide the stalls and our business team is happy to offer advice to support anyone looking to use the event to start their own business.

"The event itself will also be great for the local community and showcase the diversity of food businesses in the Calderdale area and especially within the Park and Warley wards. It will also support the borough's continued economic recovery from COVID-19 and it will be great to see communities come together once again to enjoy a celebration of culture and world food."
The Flavourfest event is part of the Park and Warley Inclusive Economy Project, a pilot project testing how local investment and can build community wealth and increase economic activity in the area. The approach is aspirational and builds on the enterprise and talent that already exists in the community. Find out more at https://www.calderdale.gov.uk/v2/residents/community-and-living/inclusive-economy-strategy/park-warley-project
A more locally inclusive economy is part of Vision 2024 and Flavourfest celebrates the key themes of the Vision, supporting the borough's distinctive, kind and resilient communities and its talented and enterprising local businesses – maximising opportunities for local people to enjoy, learn and experience a larger life.
ENDS