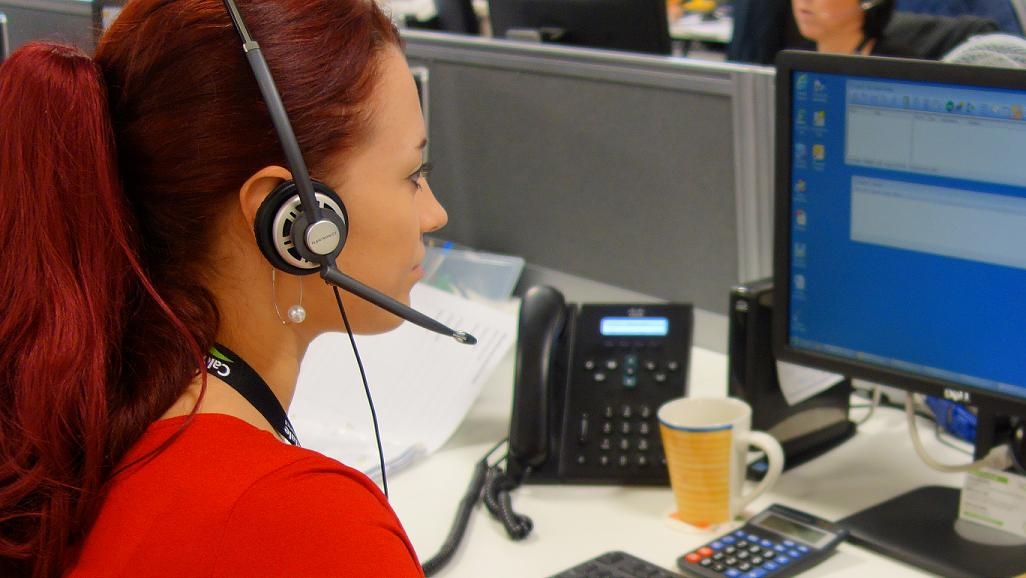 It's now six months since Calderdale Council launched its Live Chat facility in the contact centre – an instant messaging service providing customers with support with online services.   
The launch of this service has been a great success, with the contact centre team dealing with around 3000 chats since August 2014. That's 3000 enquiries dealt with without the need for a phone call or email, meaning quicker responses for everyone. 
Live Chat is now available on a number of areas on the Council website, for things such as helping someone set up a Direct Debit for their Council Tax, advising how a resident can order a replacement recycling container online, and even some more unusual requests, with one customer asking how to rehome a squirrel he'd found in his garden – he was given the number of a sanctuary in Huddersfield! 
When a customer has finished their chat they have the opportunity to complete a short survey and give feedback on their experience. A whopping 90% of users were happy with the service they received and it's easy to see why; the average wait time for a customer to be answered on chat is 9 seconds and over 80% of enquiries are resolved at the first point of contact.  
Live Chat has also been welcomed by people who are not comfortable with phoning. One customer got in touch to say that she was over the moon with live chat, because she had a condition which meant she gets anxious when she talks on the phone. She feels live chat is more personal than email and likes the instant response. The advisor supported her with completing a school admissions application online. 
Calderdale Council's Cabinet Member for Communities, Cllr Marcus Thompson, said: 
"The Live Chat facility is a great addition to the capabilities of the contact centre. Last year staff at the Contact Centre received 309,850 phone calls, Live Chat is a vital tool in reducing the amount of calls by supporting customers to complete simple enquiries directly through the website.  

"Live Chat is also a great way for customers to feel supported, as they have guidance available if they need help whilst browsing our website. Advisors can guide people through their enquiry, instantly helping them if they get stuck, and giving them the confidence to do it themselves next time."