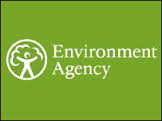 Press release from Environment Agency
Work to remove gravel from Hebden Water will be starting next week as part of the Environment Agency's recovery work following the floods at Christmas. 
There are several locations where gravels have deposited in Hebden Water, a tributary of the River Calder, since the floods. This includes Old Gate, Waterside Fold and Innovation Weir.  
The Environment Agency has appointed a contractor to remove these gravels where they have built up, using a mini excavator, to improve the flow of the river.  
Gravel clearance has already been completed near Morrisons on Walsden Water, Callis Bridge, Colden Clough and all of the silt traps between Cornholme and Todmorden. 
Andrew Coen, project manager at the Environment Agency said:
"This work is necessary to remove the large quantities of gravel from the Boxing Day flood that's been deposited in the channel.  

"This clearance work will return the channel back to the condition it was in before the floods and ensure the standard of flood protection in Hebden Bridge will be maintained." 
Teams are also at Luddenden Foot removing gravel and debris from around the canal aqueduct over the river. 
The Environment Agency last week finished the demolition of a collapsed section of the former Whitesands Travel building in Mytholmroyd. Once the building was demolished, it became evident that there was risk of further scour to the channel wall underneath the building, so this has now been shored with sandbags to prevent any further damage, until a more permanent solution is developed.  
The Environment Agency would like to apologise for any inconvenience caused by the traffic management that was in place throughout the duration of this work.